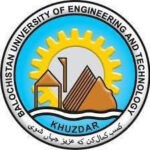 Overview
Founded Date January 1, 1987

Sectors Education

Posted Jobs 0
Company Description
The project of Balochistan UET Khuzdar (initially Balochistan Engineering College Khuzdar) was initiated by Federal Government of Pakstan in 1973/74, and its Administrative approval by ECNEC was passed in 1977. The construction work was completed in 1987 and First Year Engineering Classes were commenced in 1987-88 with only 90 students on its rolls, divided equally in groups of 30 in each of the (03) disciplines i.e. Civil, Mechanical and Electrical Engineering. The institution was subsequently upgraded to the level of University after seven (07) years of its successful performance in the public sector under BUET Act 1994.
Balochistan UET is located on the outskirts of Khuzdar, one of the leading cities of Balochistan at a distance of about 380 km from Karachi and 320 km from the Provincial Capital – Quetta. The University stands spread over an area of 200 acres of land in the environs of the surrounding sloping hills of Khuzdar. Its aesthetically charming buildings created by the architect, in an area, which is pollution free amidst peaceful environs, shows an ideal place for growth and nurture of physical and intellectual potentials. BUET is a fully residential institution with all allied functions, housing four (04) disciplines of Civil, Mechanical, Electrical, and Computer System Engineering functioning separately, each comprising of its own Academic, Administrative and Laboratories. All the laboratories are fully equipped with relatively Modern Scientific Equipment for practical training in different subjects.
The university was established with a mission to provide quality academic environment, catering to the challenging global perspective expectations. The need of the hour felt by the emerging industries in Pakistan and to the needs of the current millennium, in order to blend right away with today's demanding job market. The Future Academic Plan of BUET envisages increasing its Departments and establishment of another campus at Hub city.
BUET provides a four years interdisciplinary Engineering Program for cutting edge education by foreign qualified faculty members to make a significant impact on society and for the future development of local and international industries. Therefore, students from all the Provinces are facilitated to take admissions in any of the modular engineering programs at BUET to enhance Managerial as well as Practical Skills. The disciplines offered by BUET imbibes the Scientific spirit by following the national, spiritual outlook and the needs of our country -– Pakistan. The selected range of courses creates a laser beam focus, thereby, giving the vision a meaningful academic, purposeful and professional experience. Students at BUETK are provided with well-furnished class rooms, state of the art laboratories, well maintained hostel facilities, messing facilities, transport and sports facilities.
The University transport unit has buses and vans which ply regularly between the campus and selected points in the City for the students as well as for the employees of the University according to the schedule.