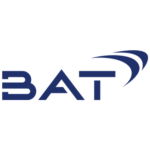 Overview
Founded Date January 1, 1902

Sectors Business Development , Manufacturing , Sales & Marketing

Posted Jobs 2
Company Description
We are BAT, a truly global company with a highly successful past and a transformational future.
Founded in 1902, we have evolved into one of the world's leading consumer goods businesses, the only truly global company in our sector.
A leading FTSE company, we are spread across six continents and count more than 52,000 people within the BAT Group. We experience more than 150 million consumer interactions every day and distribute to over 11 million points of sale across more than 175 markets.
Our purpose is to build A Better Tomorrow™ by reducing the health impact of our business through offering a greater choice of enjoyable and less risky*† products for our consumers.
And while we have a long and proud history of sustainability achievements, we are transforming from being a business where sustainability has always been important to one where it is front and centre in all that we do. We are becoming a business that defines itself, not by the product it sells, but by the
consumer needs that it meets. We are creating the brands of the future – brands with purpose.
Digital transformation, technology and innovation are driving this change. And it will be actioned by our people, through our culture and ethos. Bold, fast, empowered, responsible and diverse.
Together, we are building A Better Tomorrow™.
Based on the weight of evidence and assuming a complete switch from cigarette smoking. These products are not risk free and are addictive.
Our products as sold in the US, including Vuse, Velo, Grizzly, Kodiak, and Camel Snus, are subject to Food and Drug Administration (FDA) regulation and no reduced-risk claims will be made as to these products without FDA clearance
Industry: Tobacco Manufacturing
Company size: 10,001+ employees
Founded: 1902
Specialties: Tobacco, Supply Chain Management, Marketing, Corporate and Regulatory Affairs, Careers, FMCG, Agricultural operations, and Research & Development