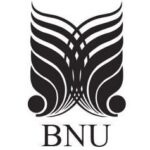 Overview
Founded Date January 1, 2003

Sectors Education

Posted Jobs 0
Company Description
Beaconhouse National University (BNU) is Pakistan's first not-for-profit Liberal Arts University, founded in 2003 to provide tertiary education in the arts, design, architecture, media, humanities and social sciences, business and information technology. BNU was awarded the degree awarding charter by the Government of the Punjab in 2005.
The institution was established through significant donations from a number of benefactors including the Kasuri family, the Dawood family, Dr. Parvez Hassan, Mr. Izzat Majeed and the Government of Punjab, to name a few.
BNU's mission is to foster empowered and impactful global citizens in a diverse, socially sensitive, cross-disciplinary, liberal arts environment. BNU retains its identity as an apolitical, equal-opportunity, truly national higher-education institution, fast-emerging as a world-class Liberal Arts university. The undertakings are evident in the fostering of our perennial values of inclusiveness, participative leadership, comprehensive academic freedom and a merit-based recruitment and need-oriented admission policy at all levels of administrative operations and academic offerings.
It is our proclaimed resolve that no eligible student is ever turned away from our doors for reasons of affordability; hence we have instituted generous need and merit-based scholarship programs both for fresh and enrolled students.
BNU is not merely a degree-awarding institution, but a contributor to the ever expanding frontiers of knowledge, and evolving debates and dialogues, both within and outside the country. We have garnered communities of research and practice in the Social Sciences, the Arts, Design and Architecture to fulfill our promise to keep engaged in, and contribute to, areas of socio-economic and cultural relevance to the country and the region.
BNU prides itself in counting amongst its faculty visionary pedagogues, many renowned artists and designers, seasoned curators, international development experts, authors with published research and established practices, cutting across geo-cultural boundaries, and in sync with globally prevailing ideas and narratives.
The campus is spread over 35 acres conveniently accessible from all major localities of the city. The campus is purpose-built under the authorship of the internationally acclaimed architectural firm, Nayyar Ali Dada Associates. It has three large academic blocks, a library, an administration block, a multistorey cafeteria, volleyball and basketball courts, football and cricket fields and a secure and safe on-campus boarding facility for national and international students.
BNU aims to provide the finest collegial environment for our faculty and scholars keeping the student faculty ratio of as low as 12 in studio courses with an average of fewer than 25 in theory courses. The university's state-of-the-art infrastructure including lecture theatres, auditoriums and equipped art, design, new media and film technology studios and computing and psychometric labs deliver the complementary set-up to warrant seamless flow of applied knowledge.
Additionally, BNU offers a distinctively empowering co-curricular environment that actively promotes student involvement in a range of extra-curricular and community engagement programs.
The achievements and recognitions acquired by our alumni nationally and internationally and their placements in Ivy League to pursue graduate and post-graduate study all confirm the delivery of our promise.