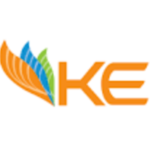 Overview
Founded Date September 1, 1913

Sectors Business Development , E-Commerence / E-Business , Services

Posted Jobs 5
Company Description
KE (formerly Karachi Electric Supply Company) is the only vertically integrated power utility in Pakistan that generates, transmits and distributes electricity to industrial, commercial, agricultural and residential consumers of Karachi (and its outskirts), a metropolis of 20 million people – Pakistan's largest city.
K-Electric (KE) is a public listed company incorporated in Pakistan in 1913 as KESC. Privatized in 2005 KE is the only vertically integrated utility in Pakistan supplying electricity within a 6500 km square territory including Karachi and its adjoining areas. The majority shares (66.4%) of the company are listed in the PSX owned by KES Power, a consortium of investors including Aljomaih Power Limited of Saudi Arabia, National Industries Group (Holding), Kuwait, and the Infrastructure and Growth Capital Fund (IGCF). The Government of Pakistan is also a minority shareholder (24.36%) in the company.
KE is one of the county's largest employers: with a workforce of around 11,000 employees. It is one of the only 12 companies in Pakistan's industrial sector that have been included in the esteemed list of 'Approved, Training Employer'​ by the ICAEW and is also the recipient of the Gold Employer Status by the ACCA.
KE secured a level 'A' rating from the Global Reporting Initiative (GRI) for its Integrated Sustainability Report for the year 2012. This makes K-Electric the first power utility in Pakistan to achieve the level 'A' rating for an integrated report.
Industry: Oil and Gas
Company size: 10,001+ employees
Founded: 1913
Specialties: Electricity Generation and Transmission and Distribution
Active Jobs From K-Electric