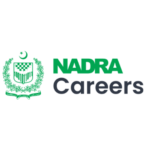 Overview
Founded Date October 3, 2000

Sectors Administration , Information Technology , Services

Posted Jobs 0
Company Description
The National Database and Registration Authority (NADRA) comes under the Ministry of Interior and is given the task of regulating the registration database of people of Pakistan. As NADRA is large and autonomous body operating in many cities or regions across the country, it employees more people to carry out essential task that are necessary to keep the organisation and related processes running smoothly. Thus, there are many opportunities for people to get Jobs in NADRA. As jobs provided by NADRA are government sector jobs, they return numerous benefits to employees of such jobs. They provide better job security, more fringe benefits, good salary, and various other things. NADRA Jobs require that you show high levels of competency, punctuality, and necessary interpersonal relational skills etc. From this webpage, you can learn all the details about the NADRA Latest Jobs that you should know.
National Database and Registration Authority (NADRA) was established as National Database Organisation (NDO), an attached department under the Ministry of Interior, Government of Pakistan in 1998. On 10 March, 2000, NDO & Directorate General of Registration (DGR) merged to form NADRA; an independent corporate body with requisite autonomy to operate independently and facilitate good governance. National Database & Registration Authority (NADRA) has gained international recognition for its success in providing solutions for identification, e-governance and secure documents that deliver multi-pronged goals of mitigating identity theft; safe-guarding the interests of our clients and facilitating the public.
NADRA set out on the journey of Civil Registration of all Pakistanis in March 2000 and in a short span of time NADRA's team indigenously created a state of the art centralised Data Warehouse, Network Infrastructure and Interactive Data Acquisition Systems to issue secure National Identity Cards (NIC). With the introduction of this new fool-proof, comprehensive and highly sophisticated computerised system; NADRA has been successful in reducing the identity theft to a bare minimum.