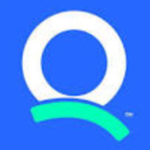 Overview
Founded Date January 1, 2021

Sectors Business Development , Education , Education Training

Posted Jobs 0
Company Description
Changing how people connect, learn and work.
We're on a mission to accelerate 100 million careers through experiential learning, mentorship and paid projects for businesses.
What is Qureos?
Qureos helps students and recent graduates to learn the skills required by future employers through project-based experiences. Qureos apprentices work on paid corporate micro-projects under the guidance of industry professionals.
What will you do?
With the help of a dedicated mentor, you will work on selected digital marketing proficiencies.
You will participate in guided projects led by industry mentors.
You will understand how the selected proficiency works, which tools to use and apply the best practices on real projects.
Once you have completed the proficiency cohort, you will get access to exclusive paid corporate projects.
Who are we looking for?
Students and recent graduates who are looking to gain experience by working on paid remote micro-projects.
A background in sales and marketing with a keen desire to learn and upskill
Ability to spend at least 8 – 10 hours a week on projects
Ability to work effectively and meet deadlines
Creative with new ideas and understanding of emerging digital marketing tools and platforms
Willingness to engage in communities to share and learn with peers and mentors.
What's in it for You?
Hands-on learning with industry mentors and peers
Build your portfolio with exclusive paid corporate projects
A verifiable certificate of achievement for each completed project
Recommendation from corporates partners
Coaching from dedicated mentors to help you be successful
Expand your network globally with peers, mentors and businesses