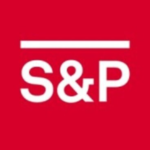 Overview
Founded Date February 14, 1929

Sectors Accounting / Finance , Banking / Financial , Consultants

Posted Jobs 1
Company Description
S&P Global (NYSE: SPGI) provides essential intelligence. We enable governments, businesses and individuals with the right data, expertise and connected technology so that they can make decisions with conviction. From helping our customers assess new investments to guiding them through ESG and energy transition across supply chains, we unlock new opportunities, solve challenges and accelerate progress for the world.
We are widely sought after by many of the world's leading organisations to provide credit ratings, benchmarks, analytics and workflow solutions in the global capital, commodity and automotive markets. With every one of our offerings, we help the world's leading organisations plan for tomorrow, today.
Our divisions include:
– S&P Global Market Intelligence partners with customers to broaden their perspective and operate with confidence by bringing them leading data sources and technologies that embed insight in their daily work.
– S&P Global Ratings offers critical insights for credit, risk and sustainable finance solutions that are essential to translating complexity into clarity, so market participants can uncover opportunities.
– S&P Global Commodity Insights enables organizations to create long-term, sustainable value with data and insights for a complete view on the global energy and commodities markets.
– S&P Global Mobility turns invaluable insights captured from automotive data to help our clients understand today's market, reach more customers, and shape the future of automotive mobility.
– S&P Dow Jones Indices provides iconic and innovative index solutions, bringing transparency to global capital markets.
– S&P Global Engineering Solutions solves for tomorrow's challenges today by transforming workflows and end-user experiences with data, insights and technology.
Industry: Financial Services

Company size: 10,001+ employees

Headquarters: New York, NY

Specialities: Analytics, Credit ratings, Finance, Energy & commodities information, Intelligence, Commodities, Benchmarks, Portfolio and enterprise risk solutions, ESG, and Sustainable Finance.
Active Jobs From S&P Global