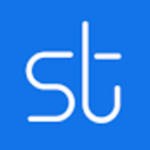 Overview
Founded Date January 1, 2020

Sectors Consultants , Information Technology , Telecommunications

Posted Jobs 2
Company Description
TheSocialTalks.com is an independent public digital news platform that generates newsworthy stories and editorials that are relevant and deserving of the attention of millennials in today's society.
As the youth, we need to take steps towards creating an informative environment with the aim to facilitate constructive discourse and encourage innovation. These will help to generate sustainable solutions to the escalating challenges and complexities we face in the 21 st century.
Do you aspire to contribute to the betterment of society as a whole? Your voice is what we need to carry significant issues to the forefront of local and international dialogue. Join us. Tell your story. Give a voice to the voiceless. Introduce fresh perspectives. Learn and grow through the interaction and sharing of ideas in our dynamic society.
Through TheSocialTalks.com, we become agents of social change. Together we can positively influence outlooks and lives, one word at a time.
Industry: Media Production
Company size: 201-500 employees
Founded: 2020
Active Jobs From Thesocialtalks