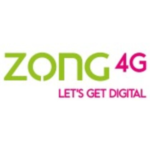 Overview
Founded Date January 1, 2007

Sectors Sales & Marketing , Services , Telecommunications

Posted Jobs 4
Company Description
China Mobile Pakistan China Mobile Pakistan
(CMPak) is a 100% owned subsidiary of China Mobile Communications Corporation. The pioneering overseas set up of China Mobile came through acquisition of a license from Millicom to operate a GSM network in Pakistan. Taken over in 2007 with a market share of only 2%, Zong has seen exponential growth in the last few years to increase it by 10 folds to about 20%. Currently, CMPak engages in the provision of cellular mobile voice and data services to the Pakistani market through 2G, 3G and 4G technologies.
CMPak envisions to enable a fully connected environment for Pakistanis by leveraging the technological edge in 4G LTE, whilst providing the most reliable and affordable products in the market. On the technological front, CMPak draws heavily from the research and experience of China Mobile Communications Corporation, which is the largest telecom service provider in the world, thus enabling cutting edge, state-of-the art services to subscribers. These high standards of performance are testified by the service award of "No.1 Operator in voice and data services" by the Pakistan Telecommunications Authority.
CMPak has over 26 million subscribers and a market share reaching 20%. Currently, our 4G coverage extends to over 100 cities of Pakistan and this number is increasing day by day. CMPak has the highest number of 4G sites in the highest number of cities which testifies our commitment to provide a stable, affordable and reliable network to our customers. In the coming years CMPak aims to provide a faster, wider and deeper data quality experience to the users. We believe that digitization is a catalyst for economic growth and we will continue to enable it by leading the data services market of Pakistan.
Industry: Telecommunications
Company size:1,001-5,000 employees
Headquarters: Islamabad, Federal Capital Area
Founded:2007
Specialties: Cellular Services Provider
Active Jobs From Zong CMPak Ltd