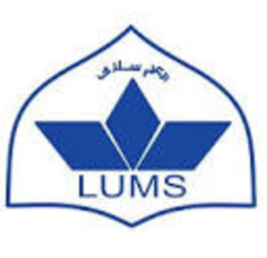 Job Detail
Job ID 13553

Gender

MaleFemaleTransgender

Qualifications

Bachelor's Degree
Job Description
To handle student matters, generate reports, collaborate with affiliated offices, and provide guidance to students on various university programs in accordance with university policies.
Key Accountabilities:
Understand and interpret the university's policies and academic options for degree programs to assist students effectively.
Maintain up-to-date reference documents such as university handbooks and tracking sheets.
Assist students in completing forms and documents, informing them of relevant procedures and requirements.
Review and approve various forms for accuracy, such as grade changes, curriculum adjustments, and petitions.
Provide information and statistical data for various reports, and maintain academic files for students in the program.
Advise and communicate with students on academic and curricular issues, including program of study, course sequencing, elective recommendations, and university policies.
Support retention efforts for academically at-risk students.
Manage a caseload of students on academic probation, offering individualized support to help them achieve good academic standing.
Provide support, information, and education on academic success strategies.
Collaborate with Student Affairs, Office of Financial Aid, National Outreach, Registrar's Office, and Office of Accessibility & Inclusivity on shared student cases.
Maintain accurate records of all student interactions.
Knowledge and Skills:
Proficiency in office procedures.
Commitment to supporting diverse populations and guiding individuals toward future opportunities.
Demonstrated ability to work with electronic student records.
Familiarity with university and college curriculum requirements.
Strong verbal and written communication skills.
To qualify for the role, you must have:
Minimum of 4-6 years of experience in higher education, academic advising, and academic coaching/tutor coordinating. Experience working with liberal arts, Humanities, and Social Sciences students is a plus.
Bachelor's degree from an HEC-recognized university.

Other jobs you may like
Account Officer/ Assistant Treasurer , 54000