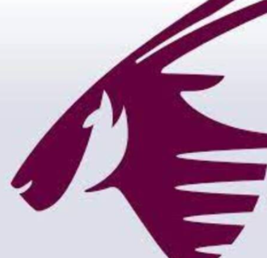 Job Detail
Job ID 20122

Gender

MaleTransgenderFemale

Qualifications

Bachelor's Degree
Job Description
This position entails meeting revenue targets for a specific portfolio of accounts, optimizing value for the airline by negotiating Commercial Agreements and collaborating on joint sales and marketing initiatives to enhance QR revenue distribution through partners and streamline distribution processes.
Responsibilities:
Contribute to QR Sales Strategy: Play a key role in shaping and executing the QR sales strategy to maximize revenue opportunities in the short and long term, reduce sales costs, and promote channel growth.
Implement PLBs (Preferred Lead Brokerages): Identify and introduce PLBs when appropriate to enhance account relationships and revenue generation.
Analyze Sales Data: Review QR sales data within your account portfolio to identify revenue growth opportunities and develop tactical strategies.
Maintain Communication: Regularly submit monthly sales call plans and weekly sales reports to keep trade and corporate partners informed about QR's products and services.
Market Intelligence: Provide market intelligence to management, highlighting QR's strengths, weaknesses, threats, and opportunities. Make recommendations for necessary changes, supported by justification.
Promotional Activities: Responsible for generating sales leads, increasing awareness of QR products, and distributing marketing materials like timetables and giveaways.
Enhance Visibility: Boost QR's visibility through strategic placement of marketing materials and media coverage coordination with the Marketing Department.
Product Knowledge: Stay updated on upcoming product developments and special promotions, advising accounts accordingly.
Sales Planning: Strategically plan selling activities within assigned areas to maximize QR revenues.
Partnership Agreements: Lead discussions on Preferred Lead Brokerages (PLBs) with account partners and recommend pricing adjustments as needed.
Account Management: Effectively manage key accounts, plan sales calls, and provide regular updates to trade and corporate partners regarding QR's offerings.
Market Research: Continuously research and report on other airlines' schedules, practices, fares, and potential QR concerns. Recommend corrective actions.
Trade Representation: Attend trade exhibitions and events to represent the organization.
Relationship Building: Cultivate and maintain strong relationships with the Travel Trade, Government, embassies, and Commercial Houses.
Customer Engagement: Engage with existing customers through meetings, calls, and emails, and explore new business prospects.
Join an Exceptional Journey:
Unlock your potential without limits. At QR, you'll discover endless opportunities to grow and tackle the most significant challenges, which will elevate your skills and experience. Shape our future and create the life you desire as part of a global community.
Our Best Awaits:
To us, "impossible" is just another word for challenge. Join us as we push boundaries and achieve what was once deemed unattainable.
Together, We Achieve the Impossible.
Qualifications:
To excel in this role, you should have:
A Bachelor's Degree or Equivalent with a minimum of 2 years of relevant work experience.
Professional experience in a multicultural environment, ideally within the airline industry or similar.
Proficiency in Word, PowerPoint, and Excel.
Ability to work effectively in a target-driven, high-pressure environment.
Knowledge of GDS systems, ticketing, and sales experience is a plus.
Other jobs you may like
4-KM Head Muhammad Wala Road, Northern Bypass, Multan, 59341