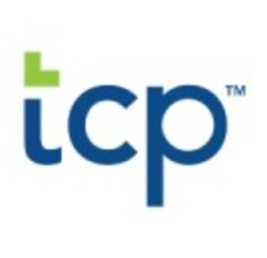 Job Detail
Job ID 3146

Gender

MaleFemaleTransgender

Qualifications

Bachelor's Degree
Job Description
At TCP Software, finances are the fuel that keeps our company moving. We're looking for a qualified AR and Collection Specialist to own driving excellent customer success in our accounts receivable department by ensuring proper processes are followed and that invoice payments are collected in a timely and professional manner from our customers. This role is critical for TCP's AR function to ensure scalable processes are executed upon and that we are continually executing on the day-to-day work with excellence. If you love details and positive recognition for well executed work, you will love working with our team.
To be successful in this role your native personality will have a natural passion for problem solving, making decisions based on facts. We hope you are excited to bring your learnings and experiences to TCP to help improve and manage the AR collection workflows and encourage you to be flexible and open to learning new tools or processes. It is imperative that you are technically strong in understanding the intricacies of US and Canada invoicing rules and requirements. Sales tax knowledge of the US is a must have and knowledge of VAT and withholding tax is a plus.
You would play an enormously important supportive role to the VP Corporation Controller and Order Operations Manager to help manage day to day collection operations while continually improving these day-to-day processes via supporting system improvement implementations and our continual evaluation and refinement of our controls to ensure the processes are scalable as we continue to bring in acquired companies to our portfolio.
As the AR and Collection Specialist, you will:
Assist customers through professional and timely responses via e-mails and conversations.
Work your listing of outstanding customers on a daily basis.
Ensure customer accounts balances are accurate by issuing customer statements.
As assigned own AR invoice creation for the various entities as backup to our billing specialist.
Collaborate with your manager, co-workers and staff to ensure end to end the AR collection process is meeting the needs of the corporation.
Work collaboratively with all members across the organization.
Exhibit flexibility and willingness to take on new responsibilities and assignments as needed.
Provide excellent customer service to internal and external stakeholders.
Assist in various ad-hoc projects such as system upgrades and integration of business acquisitions.
You are a strong fit for this role if you have:
Bachelor's degree (BA/BS); concentration in accounting, preferred but not required.
Minimum of 2 years of relevant experience in an accounting environment.
Experience working in accounts receivable for a multi-entity corporation with US based and international subsidiaries is a plus.
Strong IT application skills – Expert-level Excel including extensive experience with pivot tables and V or X LOOKUP and Query's is a plus.
Outstanding verbal and written communication skills and the ability to work with all levels within an organization.
Ability to thrive in a fast-paced environment and have the ability to work under pressure while maintaining an emphasis on attention to detail, quality, and positivity.
Strong organizational skills with the ability to multi-task.
Self-motivation and desire to continually improve efficiency, accuracy, and timeliness of processes.
Willingness to establish and maintain effective working relationships.
Proficient in Zuora or another advanced AR Billing System, Avalara and experience with NetSuite or similar ERP.
Other Duties:
Please note this job description is not designed to cover or contain a comprehensive listing of activities, duties or responsibilities that are required of the employee for this job. Duties, responsibilities, and activities may change at any time.
Benefits:
Competitive salary based on experience
PTO and Sick leave
In-Patient Health insurance
Provident fund and EOBI
The work/life setup you need to be successful
A creative, collaborative, supportive environment that gives you the autonomy to explore new ideas, grow your skillset, and create outstanding results
The chance to make a genuine impact on the company's growth
Plenty of challenging work and the opportunity to stretch yourself
The opportunity to work with amazing talent in a fast-growing company that really values its team

Other jobs you may like
44, Quaid Block Commercial, Opposite Imtiaz Mega, Bahria Town, Lahore., 54000