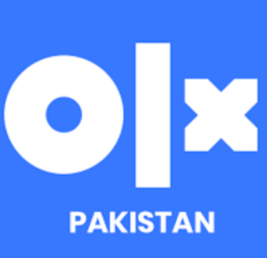 Job Detail
Job ID 3475

Gender

MaleFemaleTransgender

Qualifications

Bachelor's Degree
Job Description
We are seeking a versatile administrative associate to ensure that administrative operations at our organization run efficiently. The responsibilities for this role include:
General Management:
Drive the day-to-day activities to ensure the accuracy, governance, and maintenance of company SOPs.
Respond to co-workers, superiors, and clients in a cooperative, constructive and timely manner regarding all queries.
Understand and execute oral and written instructions, policies, and procedures to perform special projects outside the scope of activities.
Premises Management:
Monitor the condition of site buildings and grounds to ensure that appropriate standards are achieved.
Ensure the prior intimation of deadlines of all utility bills & rental payments to finance department and ensure timely payments.
Ensure proper working of Genest
Telecom Management (Zong):
Issuance, and monitoring company telecom policies as per designation.
Develop cross-platform plans, including optimizations, reporting, and troubleshooting.
Assisting with any sim-related issues that may arise such as outgoing, incoming calls, Internet data package and sim credit limits
Generate Monthly billing reports and ensuring the timely payments.
Keenly observe the usage/ credit limits as per designation and ensure compliance of the phone policy.
Fleet Management/pool Cars:
Ensure vehicle purchase specifications and documentation process
Responsible for all aspects of operation for a full-fledged vehicle maintenance facility.
Facilitate pool car requests
Vendor Dealing:
Developing and sustaining long-standing relationships with company-approved vendors.
Meeting with suitable vendors to assess their products, inquire about their services, negotiate pricing, and communicate any product or service-related concerns.
Evaluating current vendor management programs and identifying ways to improve them.
Travel Request:
Ensuring travel timelines.
Optimizing and monitoring company travel policies.
Managing and processing all travel-related documentation, including payments, itineraries, medical, and legal forms.
Assisting with any travel-related issues that may arise.
Researching travel deals and evaluating prices and services.
Coordination with procurement and Vendors:
Proceeding Work order, Purchase requisitions undertakings and GRNs.
Check and balance of deadlines and delays.
Security and safety Management:
Administer framework necessary to ensure safety and security operations, policies, and procedures; oversee the correction of all issues in the interest of safety, security and risk reduction
Lead investigations, audits, and security inspections.
Manage CCTV cameras issues.
Ensure Premises security.
Requirements:
Bachelor's Degrees or more
Fresh Graduates with one or more year are encouraged to apply
Good Communication with Energy and drive to learn

Other jobs you may like
Lahore, Punjab, Pakistan, 54000