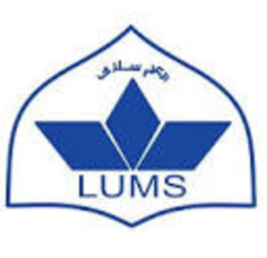 Job Detail
Job ID 3736

Gender

MaleFemaleTransgender

Qualifications

Bachelor's Degree
Job Description
Lahore University of Management Sciences Job description: Position Purpose:
This position aims to manage the Undergraduate & Graduate programmed in the Office of Admissions.
Key Accountabilities:
Arrange admission committee meetings.
Assist Schools in reviewing admission criteria for all degree programmes.
Plan and coordinate admission related activities.
Pre-screen admission applications.
Prepare offer/rejection letters.
Conduct admission tests.
Provide support to the admissions team in all activities.
Schedule and arrange file review and interview sessions.
Reply to the queries of students regarding admissions.
Make sure that all admission procedures are followed in accordance with established policies.
Maintain database for various classes and provide statistical data of the admissions for decision-making purposes.
Process applications of Transfer, Visiting & Audit students.
Communicate admissions relevant information to Marketing Department and update the LUMS website.
Schedule meetings and record minutes.
Knowledge And Skills:
Proficiency in MS Office
Good English Communication Skills
Time Management Skills
Problem Solving Skills
Stress Management Skills
Knowledge related to Administration/Admissions & Financial Aid
Behavior:
Proactive & supportive
Disciplined
To Apply for The Role, You Must Have:
Bachelor's (Hons.) or Master's degree from an HEC recognized university.
At least three years of post-qualification work experience.
If you believe that you meet the essential criteria mentioned above, please apply through our recruitment portal. Only qualified candidates will move ahead in the application process. What We Offer:
A Learning Ecosystem:
LUMS offers a dynamic work culture that encourages learning and innovation, skills development, and contribution to areas beyond your job role. You will have the opportunity to learn and interact with the best academic minds in Pakistan, as well as to work with highly experienced professionals.
Intellectual Freedom:
We believe in the pursuit of knowledge, provide the freedom to explore across different disciplines and value the diverse expression of all community members for mutual learning and advancement.
Benefits:
LUMS offers competitive benefits to its academic and professional colleagues including Provident Fund, Group Life Insurance, EOBI for Pension Scheme, Outpatient medical coverage for self and family, and In-patient Health Insurance for self, spouse, and dependent children.
Campus Perks:
The LUMS campus offers all the facilities and amenities of a world-class university, including a Sports Complex offering international standard courts for badminton, squash, tennis, basketball and volleyball, a FINA certified 25M swimming pool, and separate gyms for women and men. In addition to the LUMS Dining Center, there is a variety of eateries across campus offering popular cuisines, a breath-taking mosque, a medical center, the LUMS Library, car parking as well as transport facilities for females, and a professionally run Day Care Center for children of community members.
Discounts:
LUMS also provides a wide range of corporate discounts and internal educational discounts to its community as a token of each member's value to our community. Our internal educational discounts include waiver of undergraduate tuition fees of employees' children studying at LUMS, scholarships for master's programs in several schools, and executive development programs offered by the nationally recognized Reusing Executive Development Center (REDC).
Covid-19:
You will be requested to submit proof of vaccination during advanced stages of the process as Campus entry is restricted to fully vaccinated individuals. During a Covid-19 lockdown, you may be required to work from home, which will require you to create a suitable work environment for yourself (internet connectivity, an environment that supports your productivity at home per your own preferences and working style, setting your own work-hours, etc.).
LUMS is an equal opportunity employer. We celebrate diversity and are committed to building an inclusive workplace for all our employees. We do not discriminate on the basis of gender, race, religion, caste, ethnicity, age, non-disqualifying physical or psychological disability or social status. Candidates belonging to minority groups are encouraged to apply.

Other jobs you may like
Islamabad, Islamabad Capital Territory, Pakistan, 45600