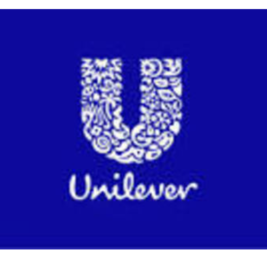 Job Detail
Job ID 13730

Gender

MaleFemaleTransgender

Qualifications

Bachelor's Degree
Job Description
We are seeking a highly skilled Warehouse Operations Manager to oversee and manage all aspects of our warehouse operations, including inbound and outbound logistics, secondary transportation, and re-packing. The primary responsibility of this role is to ensure efficient and accurate handling and delivery of customer orders, meeting delivery deadlines and maintaining high levels of customer satisfaction. The Warehouse Operations Manager will also be responsible for adhering to quality, environmental safety, and health standards as per company guidelines.
Key Responsibilities:
Ensure timely and complete distribution of products under the required conditions.
Key deliverables include on-time delivery, delivery reliability percentage, warehouse cost, transportation rate of first-time right, network optimization, and stock accuracy.
Determine the optimal logistics network to ensure delivery N+1 days to customers.
Manage the efficient receipt, storage, and dispatch of a wide range of goods in the warehouse.
Ensure all third-party logistics (3PL) operations comply with agreed safety, health, environment, and quality (SHEQ) guidelines.
Supervise and lead a warehouse team of over 2000 individuals, ensuring smooth day-to-day operations and achieving high levels of customer service at optimal costs.
Manage all government and local relations related to transport operations.
Conduct vendor negotiations in collaboration with procurement and maintain strong supplier relationships.
Collaborate with the finance business partner to create cost forecasts and develop cost-saving projects for the warehouse.
Optimize space utilization within the warehouse.
Implement performance management systems and recognize and reward personnel in the warehouse.
Monitor 3PL performance through quality and safety audits, and conduct regular business review meetings.
Foster effective communication within the team and across the site.
Essential Qualifications:
Bachelor's degree in Engineering, MBA, or Supply Chain (APICS certification is an advantage)
Preferred: MBA along with an Engineering degree
Master of Business Administration with a focus on logistics (degree in logistics is preferred)
Required Experience:
Experience in managing third-party logistics providers (3PLs).
Planning experience.
3-5 years of experience in supply chain operations.
Exposure to the order-to-cash and procure-to-pay cycles.
Budgeting and planning skills. Preferred: Experience in the FMCG (Fast-Moving Consumer Goods) industry.

Other jobs you may like
Plaza 44-A, office 1, floor 4, Civic Center, Phase 4 Bahria Town, Rawalpindi, 46000