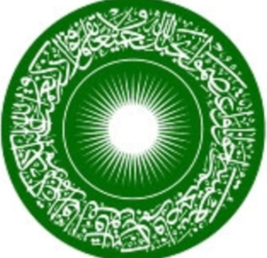 Job Detail
Job ID 18584

Gender

MaleFemaleTransgender

Qualifications

Bachelor's Degree
Job Description
Founded in 1983, Aga Khan University (AKU) stands as a distinguished international institution, operating with autonomy and self-governance. With 13 teaching sites spanning 6 countries across three continents, AKU is an integral part of the Aga Khan Development Network. The university is committed to providing high-quality education, conducting relevant research, and making a meaningful impact in the countries it serves. With campuses, programs, and teaching hospitals in Afghanistan, Kenya, Pakistan, Tanzania, Uganda, and the UK, AKU embodies academic excellence and strives to drive positive social change.
As a Digital Training Specialist at Aga Khan University's Transformation Office, you will play a pivotal role in facilitating the implementation of reengineered processes through effective digital training initiatives. Reporting to the Senior Manager, you will be responsible for planning, developing, and executing training programs that enhance the institution's efficiency and effectiveness. You will collaborate with cross-functional teams, ensuring seamless integration of digital training into various departments and fostering a culture of continuous improvement.
Responsibilities:
Plan, develop, and monitor digital training programs aimed at educating users on re-engineered processes.
Create comprehensive business cases to support the implementation of digital training initiatives.
Test and validate training modules to ensure quality and effectiveness.
Communicate effectively with higher management and stakeholders to align training goals.
Develop training materials to facilitate the adoption of process optimization tools.
Monitor training outcomes and completion, addressing client queries promptly.
Provide post-project support, including data analysis, evaluation, and engagement.
Collaborate with various departments to gather relevant data and insights.
Maintain an organized repository for project-related data.
Generate reports and presentations as needed to track progress and impact.
Undertake additional tasks as assigned by the department.
Qualifications and Requirements:
Bachelor's degree in Computer Science or a related field.
Proven experience of 2-4 years in developing effective digital training programs, including simulations.
Proficiency in Learning Management Systems, Adobe Suite, Articulate 360, and MS Office.
Familiarity with BPMN 2.0 notation and process optimization tools.
Knowledge of training optimization methodologies (e.g., Lean, Six Sigma, Gagne's Model, ADDIE).
Strong analytical skills with the ability to derive insights from data analysis.
Excellent communication, collaboration, and interpersonal skills.
Detail-oriented with the ability to identify trends and opportunities for improvement.
Experience in curating content and hands-on development of training programs.
Capacity to work effectively within tight deadlines and as a proactive team player.
Join Our Team:
Aga Khan University offers a dynamic and inclusive work environment that fosters growth and innovation. If you are passionate about making a positive impact through digital training and are ready to contribute to a transformative journey, we invite you to apply and be a part of our dedicated team. Apply now and help us shape the future of education and organizational excellence.
Other jobs you may like
4-KM Head Muhammad Wala Road, Northern Bypass, Multan, 59341