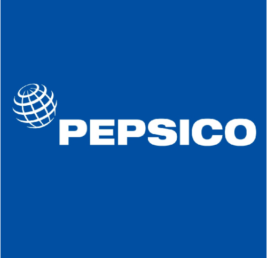 Job Detail
Job ID 13107

Gender

MaleFemaleTransgender

Qualifications

Bachelor's Degree
Job Description
Responsibilities:
Ensure smooth operations of Robopacs, Traslos, Shuttles, SVL Loop and Manual Conveyor
Ensure stringent Operational Controls to ensure Zero EHS and Food Safety Incident
Ensure development of all activity's SOPs, OPLs and completion of Risk Assessments
Maintain site's Automated Storage & Retrieval System (ASRS) to ensure Zero Business disruption. The following (not limited to) are key accountabilities w.r.t ASRS:
Own and ensure all agreements are in place for smooth operations of ASRS and liaison with OEM Remote Support for resolution of issues
Devise thorough Maintenance regime to ensure minimal Downtime on Production lines and Dispatch Operations
Develop & Drive Preventive Maintenance Regime and ensure compliance to it
Own & Maintain ASRS M&R Spend and drive continued reduction in line with Site's cost reduction program
Analyze month-on-month Downtimes to identify and resolve key focus areas
Drive the Istehkam, localization and Unbandaging agenda to ensure cost reduction
Work with suppliers to improve equipment reliability and cost effectiveness to impact the overall maintenance cost/kg
Drive the SAP PM Implementation at ASRS and ensure availability of spares in store
Liaison with Key stakeholders (FGWH, Production, QA) and OEM to drive the improvement projects
Timely Development of ASRS Duty Roster and ensure Zero cases of Legal breach of Overtime
Root-causing & Analysis of frequent failures and downtimes and timely rectification of corrective and preventive actions
Develop training needs analysis and coaching for ASRS artisans on all aspects of the control systems.
Own and promote the training and application of reliability tools such as RCM, RCA, FMEA including provision of self-training.
Apart from the above, employee is expected to perform other accountabilities, time to time assigned by the manager.
Qualifications:
Working experience managing teams
Degree in Electrical / Mechatronics Engineering
Experience within FMCG Manufacturing
2 to 4 years of experience
Excellent communication skills, able to work as a team member, with both management and front-line groups.
Must have excellent Analytical Problem-Solving, Fault Diagnosis and Troubleshooting skills
Significant RCM / FMEA knowledge and experience
Fully authorized and knowledgeable on electrical equipment and systems through qualifications and experience.
Experience in programming PLCs and microprocessor-based control equipment for major projects.
Able to demonstrate good working knowledge of VFDs, Motors, LV switchgear and field instruments.
Ability to train Shift/System Technicians in fault analysis, root cause failure analysis and rectification, and higher-level systems fault recovery; will be an advantage
Proven facilitation skills
Effective influencing skills to achieve commitment and buy in to functional agenda:
Excellent organizational skills – Ability to handle multiple work streams.
Good decision making & communication abilities.
Computer literate. (Microsoft Office & SAP-Plant Maintenance)
Significant CMMS experience, report writing, data interpretation

Other jobs you may like