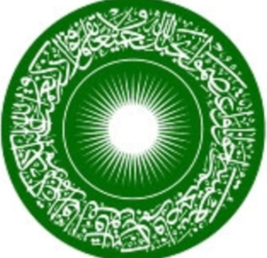 Job Detail
Job ID 20762

Gender

MaleFemaleTransgender

Qualifications

Bachelor's Degree
Job Description
Established in 1983, Aga Khan University (AKU) is a distinguished international institution. It operates as a private, autonomous university with a global presence, boasting 13 educational facilities spanning six countries across three continents. As an integral part of the Aga Khan Development Network, AKU provides high-quality education across various disciplines, conducts research tailored to the regions it serves, and maintains campuses, programs, and teaching hospitals in Afghanistan, Kenya, Pakistan, Tanzania, Uganda, and the United Kingdom. As a global institution, AKU is committed to upholding the principles of quality, relevance, impact, and accessibility. It stands as a paragon of academic excellence and a catalyst for societal transformation.
Responsibility:
We are seeking a qualified individual to join our team with the following responsibilities:
Timely payment processing for suppliers, vendors, contractors, and service providers.
Precise expense recording in compliance with the entity's policies and local regulations, as well as adherence to granting agency requirements.
Assistance to user departments in vendor contract reviews and tax-related matters.
Oversight of receivables and payables, ensuring timely resolution.
Reviewing aging reports and taking necessary actions.
Coordination with external and internal audits related to financial matters.
Conducting variance analysis and reconciling subsidiary records with reported figures.
Automating subsidiary records and supervising closing journal entries.
Handling cost allocations, donations, and provisions.
Active participation in the annual audit process.
Reviewing financial statements of branches and subsidiaries, providing analysis to management and the audit committee.
Identifying staff weaknesses and conducting relevant training sessions.
Identifying areas for process improvement and optimizing the use of ERP or other automation tools to enhance operational efficiency.
Assisting the General Accounting team with ERP-related matters, including approvals and access rights.
Initiating new strategies to reduce payment processing time and enhance service delivery to users, such as outsourcing arrangements and invoice consolidation.
Qualifications:
To be eligible for this role, you should possess the following qualifications:
ACCA / CMA / CA Finalist certification.
A minimum of 4 to 5 years of relevant managerial experience.
Profound knowledge of financial systems, accounting standards, and Pakistan's tax laws, including withholding tax.
Excellent communication and report-writing skills.
Ability to work effectively within a team, lead, motivate, and develop team members to achieve set goals and objectives.
Strong data analysis skills and proficiency in MS Excel and MS Word.
Capacity to prioritize work assignments and meet strict deadlines.
Join our team at Aga Khan University and contribute to our mission of academic excellence and positive societal impact. Apply now to make a difference!
Other jobs you may like
4-KM Head Muhammad Wala Road, Northern Bypass, Multan, 59341