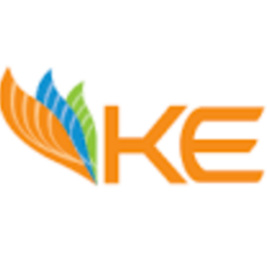 Job Detail
Job ID 14156

Gender

MaleFemaleTransgender

Qualifications

Bachelor's Degree
Job Description
Our employees are our company's greatest asset – they are our real competitive advantage. We possesse immense power of innovation, immagination and a desire to attract and retain the best; provide them with encouragement, stimulus, and make them feel that they are an integral part of the company's mission.
PURPOSE
As an Assistant Manager, you will be responsible for overseeing day-to-day operations, assigning tasks, and leading meetings. You will also be required to implement initiatives handed down by the DGM CBM, adhere to KPIs, policies, and procedures, and help in budgeting activities. Individuals will be required to interact with Key Clientele assigned to respond to and resolve internal and external issues.
AREAS OF RESPONSIBILITY / PERCENT OF TIME SPENT %
1 Relationship Management 50%
Maintain strong relationships with existing clientele of the Centralized Billing Management (CBM) portfolio
Address and resolve issues faced by CBM customers related to the services provided by the utility company
Prioritize and ensure the resolution of billing issues for corporate customers through coordination with relevant internal teams
Visit customer management and project management heads as required to address technical complaints and issues, ensuring uninterrupted service
Act as a liaison between internal departments and stakeholders to resolve consumer issues
2 Business Development 25%
Identify and onboard new consumers for the CBM portfolio, negotiating and coordinating with the customer and internal legal and regulatory teams to ensure the signing of services agreement
Regularly update CBM product and services based on feedback and analysis to improve effectiveness
Manage setup and maintenance of new customer accounts
3 Stakeholder Management 15%
Coordinate with different sections of the New Connection department for early execution of load extension and new connection cases of corporate customers
Coordinate with taxation department for corporate and CBM customer's tax-related issues
4 Reporting and Performance Management 10%
Report on key performance indicators to senior management to demonstrate the effectiveness of centralized billing management
Report continuous improvement initiatives to optimize billing and collection processes and procedures
Ensure prompt payment intimation from customers and address any shortfalls in payments.
 OPERATING NETWORK
External
Corporate Customers
CBM & Commercial Customers
Internal
DGM CBM, IBC, Taxation, CM, CS, Regulatory, New Connection, IT, EC, Corporate Customers
COMMUNICATION
 Minimum Requirements:
Education & Relevant Experience:Bachelors/Master's in business discipline – 2 years of experience in the B2B segment is preferred. Specialty in Product Knowledge
Knowledge
Time Management
KE Infrastructure & System
KE Policies & SOPs
Office
Market intelligence
Cross Functioning
Skills:
Exceptional Selling/ Negotiation skills
Teamwork & Collaboration
Analytical Skills
Personal Attributes:
Thorough / Detail Oriented, Result Oriented, Coaching & Mentoring, Positive Attitude, Flexible and Adaptable, Persistent / Confident.

Other jobs you may like
Multan, Punjab, Pakistan, 59341