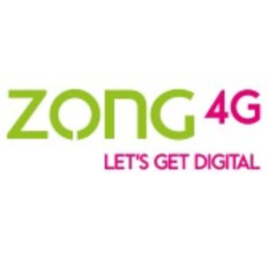 Job Detail
Job ID 14852

Gender

MaleFemaleTransgender

Industry

Telecommunications

Qualifications

Bachelor's Degree
Job Description
The purpose of this role is to ensure the availability and smooth operation of the TXN network. This includes troubleshooting, O&M (Operations & Maintenance), performance management, and providing support to other departments.
Job Responsibilities:
Provide advanced-level support to regional teams for the Core Transmission network, including Optical, Microwave, and IP/MPLS core.
Monitor essential network KPIs (Key Performance Indicators) and conduct routine quality testing to identify and resolve any issues, ensuring KPIs meet required thresholds.
Coordinate with regions to implement new Core Transmission network entities after performing necessary checks and comprehensive PAT (Pre-Acceptance Testing).
Supervise spare parts management and inform regional teams when required spares are needed.
Manage the operation and performance of the Transmission network, including Core Optical (Metro/Long Haul), Microwave, VSAT, and IP Core Network.
Conduct network health checks and ensure timely and accurate corrective and preventive maintenance routines.
Coordinate with vendors for emergency situations and manage technical support from vendors.
Review LLDs (Low-Level Designs) and finalize MOPs (Method of Procedures) for major network cutovers and system upgrades.
Coordinate with other departments such as IT, NSS, BSS, VAS, and OMC for routine issues, system integration, and upgrades.
Commission, operate, maintain, configure, and troubleshoot Optical, VSAT, and IP MPLS Networks.
Perform acceptance procedures reconciliation for Core transmission entities.
Assign tasks to team members based on their abilities and ensure an equal sharing of workload.
Identify training requirements and facilitate their realization.
Monitor network KPIs and utilization, and prepare mitigation plans for high utilization.
Analyze network degradations and take corrective actions to improve network quality.
Conduct root cause analysis for major outages and provide recommendations to prevent future incidents.
Analyze and benchmark pre and post activities for major events, upgrades, and system health checks. Prepare for special events.
Perform analysis of Optical, IP Core, and Microwave Network Performance.
Eligibility Criteria (Education, Knowledge, Experience, and Skills):
Education: Bachelor's Degree in Telecommunication, Electrical, Electronic, or Computer Engineering from an HEC recognized institute.
Work Experience: At least 6 years of relevant experience in the Telecom industry.
Generic Skills:
Teamwork and punctuality
Adaptability
Time management
Interpersonal and presentation skills
Analytical skills
Communication skills
Job-Specific Skills:
Excellent knowledge of Core Transmission network.
Proficient understanding of Core Transmission network performance parameters and their interpretation.
Good knowledge of network implementation and integration processes.
IP certifications (CCNA/CCIP/CCIE) will be considered an added benefit.
Strong presentation and communication skills.
Team management skills.

Other jobs you may like
4-KM Head Muhammad Wala Road, Northern Bypass, Multan, 59341