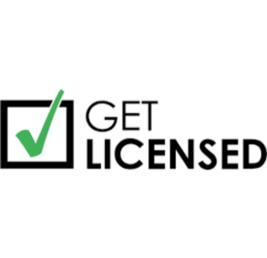 Job Detail
Job ID 14170

Gender

FemaleTransgenderMale

Qualifications

Bachelor's Degree
Job Description
Our purpose here at Get Licensed is to make our world a safer place, and our product promise is to make the Security Industry more efficient by leveraging technology. We also have a people promise, as without people we are nothing – we believe that looking after our people is paramount, and the pathway to success. Our people promise to provide joy, knowledge, and prosperity for our team members, customers, and shareholders. Get Licensed is a technology business at heart (the majority of our team are developers or tech wizards), and we are at an incredibly exciting stage of our business, having grown 70% year-on-year since 2020.
We are looking for a B2B Marketing Manager to join our team. The successful candidate will be responsible for planning, implementing, and executing marketing strategies that will help us to increase our visibility and drive demand for our products and services within the B2B space. The ideal candidate should have a solid understanding of B2B marketing principles, as well as experience in creating and executing successful marketing campaigns.
Key Responsibilities:
Conduct market research to identify B2B target markets, key trends, and competitive positioning.
Knowledge of Demand Generation tactics & Lead Conversion principles.
Develop and execute B2B marketing strategies that align with our company's goals and objectives.
Ability to create value propositions that communicate clearly to targeted audiences.
Manage and execute marketing campaigns across various channels, including email, social media, webinars, and events.
Accomplished at leveraging full value from marketing automation processes & tools.
Collaborate with cross-functional teams to create compelling content and marketing collateral that resonates with B2B buyers.
Develop and manage lead generation programs that drive demand and deliver high-quality leads to the sales team.
Analyse and report on marketing campaign performance, identifying opportunities for improvement and optimization.
Manage and maintain our company's B2B marketing database, ensuring that it is up-to-date and accurate.
Stay up to date with industry trends and best practices in B2B marketing, bringing new ideas and approaches to the team.
Qualifications:
3-5 years of experience in B2B marketing, with a proven track record of success in driving demand and generating high-quality leads.
Strong attention to detail and organizational skills.
Excellent communication skills, with the ability to create compelling content and messaging that resonates with B2B buyers.
Bachelor's degree in marketing, business, or a related field.
Strong project management skills, with the ability to manage multiple campaigns and initiatives simultaneously.
Analytical mindset, with the ability to use data to make informed decisions and optimise campaign performance.

Other jobs you may like
CMPak Complex, Plot No. 47, Off Kuri Road, National Park Road, Chak Shahzad, Islamabad., 45600