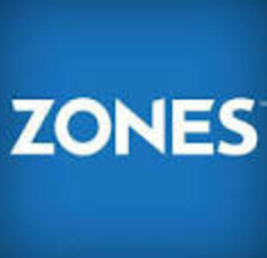 Job Detail
Job ID 13818

Gender

MaleFemaleTransgender

Industry

Information Technology

Qualifications

Bachelor's Degree
Job Description
Responsibilities:
As a Bid Manager, your primary responsibilities include:
Taking full responsibility for managing bids, effectively managing time and prioritizing tasks.
Setting up the proposal and developing the bidding strategy.
Creating storyboards and sectional outlines for proposals.
Applying a systematic approach to the bidding and negotiation process, aligning with Zones' business goals.
Contributing to the continuous improvement of processes, tools, content, and templates, and supporting new initiatives.
Reviewing bids, requests for proposals (RFPs), and requests for quotes (REQs) to develop proposal plans and kickoff materials.
Ensuring compliance of proposal documents with RFP criteria, including content, formatting, length, and layout.
Managing bidding projects end-to-end, collaborating with internal stakeholders (e.g., Pricing, Technology, Legal).
Utilizing templates to enter client information and customize proposal content.
Gathering information through interviews with Subject Matter Experts (SMEs) and writing various proposal sections.
Conducting initial reviews to identify SME questions and extract important pricing information.
Analyzing RFPs and creating compliance matrices.
Collaborating with the proposal development team to articulate the win strategy.
Collecting technical data and pricing information from SMEs.
Developing proposal templates and models.
Composing all bid content, including executive summaries, organization credentials, cost narratives, technical sections, conclusions, etc.
Collaborating with internal and external partners to implement the proposal strategy and meet proposal deadlines.
Maintaining quality standards by following proposal-writing standards, ensuring readability, consistency, and adherence to company and client requirements.
Monitoring changes to solicitations and adjusting work accordingly.
Assisting in facilitating team reviews and revising proposal content as necessary.
Editing text to ensure error-free, consistent tone and style, and compliance with company and client guidelines.
Collaborating with graphics specialists to create visual elements for proposals.
Consolidating and integrating disparate components into a unified and coherent proposal.
Compiling and submitting proposals in a timely manner.
Performing other assigned duties related to bid management.
Demonstrating quick thinking, assertiveness, and tact to ensure successful bid submissions, while effectively managing time, meeting deadlines, and working independently.
Handling substantial responsibilities, maintaining composure under pressure, and carefully interpreting instructions.
Understanding complex technical and U.S. legal requirements.
Demonstrating strong written communication skills in English.
Required Qualifications:
Minimum of 2 years of experience in a multinational environment, preferably in bid or sales support roles.
Project management experience.
Strong communication and negotiation skills.
Ability to manage virtual teams across different locations.
Fluent in verbal and written English.
Ability to work in a dynamic and changing environment.

Other jobs you may like
Multan, Punjab, Pakistan, 59341