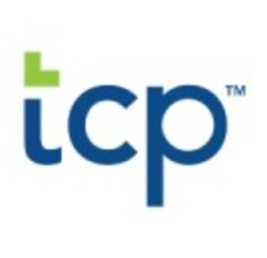 Job Detail
Job ID 15025

Gender

MaleFemaleTransgender

Industry

Information Technology

Qualifications

Bachelor's Degree
Job Description
TCP Software, LLC is seeking a talented Renewal Billing Data Analyst to join our Renewal Billing Team. As a proficient API and SQL user with experience in data queries, you will play a vital role in ensuring accurate and complete renewal billing data. You will be responsible for executing scalable processes and using your expertise in API and SQL to develop data queries for extracting and analyzing renewal billing data. If you thrive on attention to detail and recognition for well-executed work, you will enjoy working with our team.
Responsibilities:
Utilize REST APIs to perform daily/weekly/monthly bulk modifications to the customer billing database.
Collaborate with the team to gather reporting requirements and provide support for analytics and reporting needs, focusing on big data management.
Use SQL programming to explore data, answer business questions, and fulfill ad hoc reporting requests.
Introduce new ideas and create engaging data visualizations to enhance access to insights.
Develop a strong understanding of TCP Software's renewal operations across product lines such as TimeClock Plus, Humanity, Aladtec, and ScheduleAnywhere to identify opportunities for valuable reporting and analytics.
Collaborate with the VP Corporate Controller to standardize migration steps and contribute to the migration section of the M&A playbook.
Build a training library documenting the renewal subscription migration process into the Zuora tool.
Participate in the migration of newly acquired companies' renewal subscriptions into Zuora as part of the M&A team.
Provide ad hoc support for mergers and acquisition migration work.
Qualifications:
Bachelor's degree in Computer Science or a related field (strongly preferred).
Proficiency in utilizing REST API calls (essential).
Experience using SQL to cleanse or transform data (essential).
Hands-on experience with SFDC (preferred).
Minimum of 2 years of experience with Business Intelligence applications for analysis, modifications, and reporting.
Familiarity with data visualization tools such as Tableau, PowerBI, or similar.
Understanding of the SaaS industry dynamics and reporting terminologies.
Strong proficiency in the English language.
Quick, enthusiastic, and excellent organizational skills.
Other Duties:
Please note that this job description may not cover all activities, duties, or responsibilities required of the employee. Duties and responsibilities may change over time.
Benefits:
Company-sponsored training, workshops, education, and team building opportunities.
The chance to make a significant impact on the company's growth.
Challenging work and the opportunity to expand your skills.
Collaborate with exceptional talent in a fast-growing company that values its employees.
Competitive salary based on experience.
Paid time off and sick leave.
In-Patient Health insurance coverage.
Provident fund and EOBI.
Supportive work/life setup for success.
Creative, collaborative, and supportive environment that fosters innovation and outstanding results.
Work with exceptional talent in a fast-growing company that values its team.
Join TCP Software, LLC, a leader in cloud-based workforce management and time and labor solutions, and contribute to our mission of helping organizations engage their people with innovative technology. For over 30 years, Timeclock Plus has been delivering flexible, mobile timekeeping and workforce management software to organizations of all sizes in the public and private sectors.

Other jobs you may like
High-Q Tower office 202, 2nd Floor. Jail Road, Gulberg, Lahore, Punjab, 54000