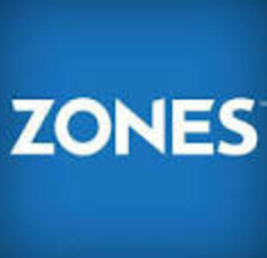 Job Detail
Job ID 14423

Gender

MaleFemaleTransgender

Industry

Information Technology

Qualifications

Bachelor's Degree
Job Description
The Brand Champion role is responsible for achieving revenue and margin goals for an assigned partner/product line. This entails proactive and reactive efforts to disseminate partner information within the sales team. The primary focus is on tracking pipeline opportunities, reviewing deal registrations, and open quotes to attach to and support closing opportunities.
While it is essential for the Brand Champion to have a good understanding of the technology we sell, there are additional resources available for more technical discussions. Interactions with sales teams and customers occur through in-person discussions, telephone, CRM, or face-to-face during training activities. Staying up to date on partner products, programs, and distribution/Zone programs that facilitate closing business is a requirement.
As the on-site presence for the partner, the Brand Champion conducts training in various formats and venues to ensure that Account Managers (AMs) and other support departments are well-informed about the partner's products, processes, and programs. The Brand Champion's primary responsibilities include driving gross margin/growth, increasing the number of Account Executives selling the brand, expanding the number of end-user customers, achieving sales revenue/growth, registering and closing deals, and managing CRM opportunities assigned to the brand.
Required Experience:
Delivering product and program training
Strong interpersonal and selling skills with excellent oral and written communication abilities
Proficiency or ability to develop proficiency in general IT terminology
Good organizational and time management skills
Excellent working knowledge of the Microsoft Productivity Suite, particularly Excel
Professional conduct in a corporate environment representing Zones
Preferred Requirements:
IT industry certifications
Minimum of 2 years of experience in a product or services sales position
Education:
BA/BS degree or 2+ years of relevant experience
Zones offers a comprehensive benefits package, including health insurance coverage for parents, spouse, and children, life insurance, gratuity, and EOBI. The company is committed to equal employment opportunity and supports a discrimination-free workplace. At Zones, work is more than just a job – it's an exciting career immersed in an innovative and collaborative culture.
If you are interested in working on the cutting edge of IT innovation, sales, engineering, operations, administration, and more, Zones is the place for you! Join our global team that prioritizes client-centricity, has a passion for technology, embraces change, and values lifelong learning in a collaborative culture.

Other jobs you may like
High-Q Tower office 202, 2nd Floor. Jail Road, Gulberg, Lahore, Punjab, 54000