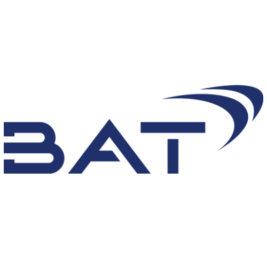 Job Detail
Job ID 13555

Gender

MaleFemaleTransgender

Qualifications

Bachelor's Degree
Job Description
The Brand Development Associate will assist in the delivery of all New Product Initiatives (NPI) by collaborating with the brand strategic unit and the Ops NPI team. They will ensure packaging artwork (AW) adaptation according to established guidelines for pre-agreed projects.
Principal Accountabilities:
Collaborate with NPI managers to identify opportunities for agile project delivery, pushing the boundaries of standard SLAs.
Take ownership of packaging AW adaptation based on guidelines provided by the strategic brand groups.
Manage the Project Management system for NPI, ensuring accurate tracking of all projects.
Ensure end-to-end delivery of all NPI projects by following up and managing projects with NPI managers.
Generate analysis from the NPI progress and management system for senior management reporting.
Develop NPI Business Cases for approval by DRBU stakeholders.
Coordinate and follow up on packaging AW adaptations with relevant parties.
Additional Information:
Knowledge, Skills & Experience:
Strong organizational skills.
Willingness to challenge the status quo.
Ability to work with large amounts of data and extract insights.
Ability to maintain positive relationships with cross-functional team members.
Good time management skills.
Strong analytical skills.
Attention to detail.
Proficient in project management.
Holds a degree in Marketing or Business Management.
Minimum of 1-2 years of work experience in marketing and brand roles.
Analytical and data-driven mindset, combined with creative thinking and action.
Strong problem-solving skills.
Flexible and reliable team player who prioritizes the department's and company's interests.
Key Success Factors:
Adherence to packaging guidelines during AW development to ensure a smooth approval process.
Timely delivery of all NPIs with innovative approaches.
High accuracy in maintaining and updating the system.
Working Relationships:
End Market Stakeholders.
GBS NPI & EM NPI Stakeholders.
DRBU Category Team.
Commercial Finance & EM Planning teams.
GBS Consumer & Customer Teams.

Other jobs you may like