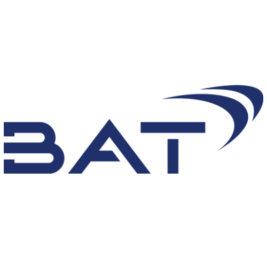 Job Detail
Job ID 14226

Gender

MaleFemaleTransgender

Qualifications

Bachelor's Degree
Job Description
Principal Accountabilities:
Collaborate closely with Business SMEs to coordinate and follow up on mapping maintenance and data cleaning tasks.
Assist the DevOps Manager in maintaining artifacts, sprint backlogs, and work items in AzureDevOps.
Support the creation of user guide documentation.
Demonstrate a proven track record in maintaining Dashboards (PowerBI/Tableau) with multiple data sources and complex architecture, including AzureBlob, PowerBI Data Flow, and Sharepoints.
Perform diagnostics on existing Excel reports, develop solutions, implement changes, and monitor validation processes to ensure data integrity.
Define and maintain internal processes and documentation for quality standards to ensure compliance with process controls and audits aligned with BAT standards.
Contribute to the development of SDLC, Project Governance Files, and Templates.
Establish data governance checkpoints and contribute to building the Operating Model.
Effectively manage multiple demanding project timelines in a fast-paced business environment.
Continuously strive to improve current tools, methodologies, and analysis of information.
Knowledge, Skills & Experience:
Proven track record of 1-3 years in report maintenance and Excel automation.
Proficiency in both verbal and written English.
Comfortable with numbers and possess good analytical skills.
Azure DevOps certification or hands-on experience.
Degree in Data Science, Marketing, Finance, Analytics, or a related field.
Strong problem-solving skills, continuous improvement mindset, and resourcefulness.
Experience using direct query with Database Infrastructure such as Snowflake and Azure Blob.
Candidates with experience in PowerBI, including integration with PowerApps and PowerAutomate, are preferred.
Hands-on development experience with Microsoft products (Excel, PowerBI, Sharepoint, PowerAutomate, PowerApps, Excel Macro, PowerQuery) would be advantageous.
Experience working as part of an agile team and familiarity with agile ways of working.
Desirable Requirements:
Exposure to Alteryx, Dataiku, MicroStrategy would be a plus.
Proactively and effectively engage stakeholders at all levels to maintain good relationships.
Business SMEs.
BI Developer Team.
Good understanding of data structure, transformation, and architecture.
Identify and actively pursue continuous improvement opportunities to increase overall process efficiency and effectiveness.

Other jobs you may like
Pearl One, 94-B/I, MM Alam Road, Gulberg III, Lahore, Pakistan., 54760