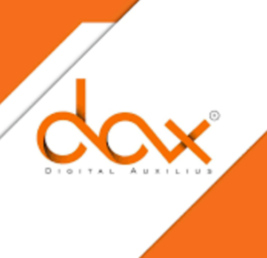 Job Detail
Job ID 12055

Gender

FemaleTransgenderMale

Industry

Information Technology

Qualifications

Bachelor's Degree
Job Description
KEY RESPONSIBILITIES:
Call new interested participants, interview and phone screen prospective clinical study participants.
Develop outreach efforts related to participant recruitment.
Maintain a database of clinical study participants.
Interact directly with study participants via phone and SMS etc.
Coordinate with Medical Staff (CRC)s to ensure adequate subject recruitment has been met for each study.
Maintain and improve study documentation and volunteer records such as consent forms.
Assist with sales, marketing, and outreach efforts as needed.
Maintain safe, fast-paced, and positive behavior in the work environment.
Interact with and provide study-related details and accurate information to the participant.
Perform other related duties and participate in special projects as assigned.
BEHAVIORAL COMPETENCIES:
Conceptual capability, ability to solve problems and make decisions
Teamwork
High commitment to teamwork and work ethics/ Etiquette.
Planning and organizing
Sets priorities among competing tasks according to importance and urgency
Uses a systematic approach to planning and organizing work and activities.
Plans with an appropriate and realistic sense of time.
Knowledge and information sharing: proactively builds working relationships across team, and leverages opportunities, tools and methods used in the sharing of knowledge.
Problem-solving and decision making
Identifies the most evident and important information and issues within the given context.
Uses judgment critically, takes a logical approach to problems and thinks with reason.
Active learning
Follows a logical and organized approach to gathering data and analyzing situations.
Customer focus.
Strong customer focus with an effective and efficient approach.
Communication skills
Strong communication skills (listening, questioning, and giving feedback)
Demonstrates a 'continuous improvement attitude', ability to learn quickly, and interest in the development
Keeps updated on general trends of trails and studies that could improve and update the standards of processes, procedures, and services
MIN. QUALIFICATIONS:
Essential:
Literacy in English Language
Bachelor's Degree in any Major, BDS, BS Nursing
Computer Literate (Good Knowledge of MS Office)
2 years' experience in relevant field
Desirable:
Microsoft Certification on various Ms Office Products
MBBS, Pharm-D, DPD,Physiology or any other medical background degree.
Fluency in written and spoken English + Multilingual capability is an added advantage
2+ years' experience in the healthcare industry
Industry: Information Technology & Services
Employment Type: Full-time
Shift: Night (Onsite)

Other jobs you may like
Plot #29,Sector #23,Korangi Industrial Area, Karachi, Pakistan, 75700