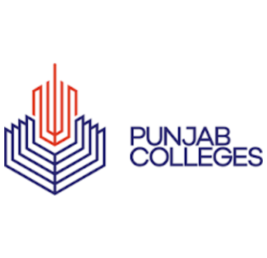 Job Detail
Job ID 12338

Gender

MaleFemaleTransgender

Qualifications

Bachelor's Degree
Job Description
Our Software Company – Tower Technologies is looking for a Cloud Administrator. The Cloud Administrator will be responsible for building, managing, monitoring, supporting, and scaling organization's cloud and hosting infrastructure. This role will lead the design, development, construction, and migration of a hybrid cloud environment. You will serve as a key expert with knowledge working within a hybrid cloud environment including public and private cloud technologies such as Azure, AWS, and VMware as well as intranets and hosting services.
What you'll do:
Perform necessary migration of data and services from on-prem/private to public cloud platforms.
Handle case management, incident management, change management, cloud incident response policy management/execution and proactive monitoring of the hybrid cloud infrastructure and hosting services.
Verify stability, interoperability, portability, security, and scalability of system infrastructure including working with Digital Products and Engineering to ensure that cloud services and platforms are healthy, secure, and up to date.
Primary resource to the technology team in design, deployment and support of PaaS and IaaS solutions in a public and private cloud platform such as AWS/Azure and VMware.
Manage sandboxes, deployments, log reviews and serve as system administrator.
Deep AZURE networking experience (Traffic Managers, Load Balancers, App Gateways, Vnet Peering)
Optimize spending for AZURE as a whole (VMs, Storage, Services, Reserved instances)
Troubleshooting and resolving Azure environment performance issues, connectivity issues, security issues, etc.
Partner with Data, Engineering and Support teams to ensure a highly functioning and available environment.
Provide support to Engineering in its SDLC, continuous integration, and environment management (development, test and production) architecture and configuration. Utilizing the concepts and tools like Kubernetes, AKS, & Terraform scripts.
Make recommendations to leadership team as to improvements or upgrades that can be done to each of the environments to ensure that the organization is applying a continual improvement methodology.
What you'll need:
Bachelor's degree preferred; relevant professional experience working at a tech company or in a tech role will be considered in lieu of a degree.
Strong understanding of web application architecture, protocols, and security best practices.
At least 5 years' experience working with private and public cloud platforms, specifically AWS/Azure.
AWS/Azure Administrator and Architect certifications a plus.
At least 5 years' experience with Windows technologies such as Windows Server 2008-2019, SQL Server 2008-2019, Microsoft IIS, and other Microsoft server technologies.
Minimum 4 years of experience as a support technician, systems administrator, web administrator, and/or support engineer.
At least 2 years' experience working with VMware technologies preferred.
A thorough technical understanding of cloud server configuration, server less services, and related systems administration, particularly for AWS and/or Azure.
A documented history of successfully driving projects to completion.
A demonstrated ability to understand and articulate complex requirements.

Other jobs you may like
Karachi, Sindh, Pakistan, 75700