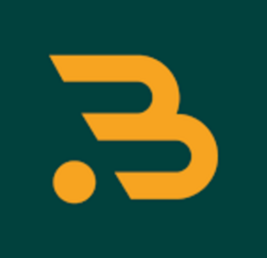 Job Detail
Job ID 6831

Gender

MaleFemaleTransgender

Qualifications

Bachelor's Degree
Job Description
About Bobtail:
Bobtail is dedicated to increasing happiness by eliminating inefficiencies in the supply chain. We envision a supply chain without friction, fraud, waste, and abuse where companies succeed based on the value they create.
We work in a unique way at Bobtail, where we value teams over individuals and encourage experimentation and iteration to constantly improve. Teams are given flexibility in working towards a shared purpose and given the freedom to decide how they will accomplish their goals.
If you are an out of the box thinker that takes a proactive approach in collaborating with others to solve problems and achieve your goals – we would love to talk to you.
You will be responsible for:
Interact with clients to resolve paperwork issues when necessary and communicate those issues effectively
Work with persistence and urgency to resolve payment issues
Interact with debtors to get payment status, understand any existing payment holds, and resolve those hold quickly and efficiently
Prioritize accounts and invoices and maintain all required benchmarks
Document – log all communication notes
Communicate – We are committed to growth, so your ability to communicate invoice issues and understand when and where to escalate is essential
The things we value:
Diversity
Transparency Collaboration
Communication
Iteration
Experimentation and failing fast
Initiative and solutions-oriented approach
Documentation
Mission
Teams over individuals
Data
Mental health and work life balance
Benefits:
Parental leave
Monthly Mental Break Day
Paid Time Off
Work from home (or wherever)
You should apply if you have:
Ability to quickly learn new web-based technologies
Confidence, as well as strong verbal & written communication skills when interacting with clients and debtors
Problem solver with the ability to discover problems and find solutions to them
Detail-oriented individual who enjoys investigating issues
Skilled at time management and prioritization with detail-oriented personality
Associate or Bachelor degree
Relevant knowledge and experience in A/R collections
A motivated, driven, self-starter…We love those with persistence and accountability!
Creating a diverse and inclusive workplace is Bobtail's nucleus. We are an equal opportunity employer and embrace people of different backgrounds, cultures, religions, national origins, races, colors, genders, gender expressions, sexual orientations, ages, marital status, veteran status, experiences, abilities and perspectives.

Other jobs you may like
Pearl One, 94-B/I, MM Alam Road, Gulberg III, Lahore, Pakistan., 54760