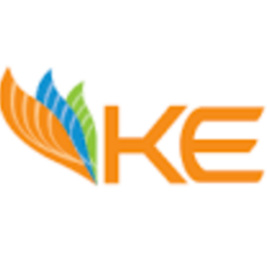 Job Detail
Job ID 20050

Gender

FemaleMaleTransgender

Qualifications

Bachelor's Degree
Job Description
We are seeking a dedicated individual to handle and resolve customer complaints by efficiently directing them to the appropriate staff members.
Responsibilities:
Gather complaint information from the 118 Coordinator.
Organize and assemble teams as necessary.
Ensure field teams are equipped with essential Personal Protective Equipment (PPE), Special Protective Equipment (SPE), and other necessary tools.
Dispatch teams in situations where the area is not "OFF" due to feeder issues, zero load, or other ongoing activities. Confirm area restoration with AE AOC (Area Executive/Area Operations Center) and dispatch teams if required.
Coordinate with relevant parties for entry into NSIS (Network Service Information System) to provide due information to agents.
Notify the 118 Coordinator for timely closure of tickets after confirmation from the customer or inform AE AOC/shift in charge to forward the job to the relevant department, including remarks from field teams.
Keep AM (Area Manager)/Manager updated on shift progress to provide insight into the current pending fault/ticket scenario.
Ensure timely responses to management emails regarding queries or faults.
Coordinate effectively for material requirements of field teams.
Collaborate with the 118 Call Center and RRC (Regional Response Center) to ensure timely ticket completion on SAP CRM within the stipulated TAT, maintaining a well-organized fault record on Excel for generating daily, weekly, or monthly reports.
Maintain records of critical consumers such as hospitals, major religious institutions, water pumps, streetlights, etc., with details including PMT/SS (Primary Metering Transformer/Secondary Substation), DTS ID (Distribution Transformer Station ID), feeder, and area names.
Handle staff and vehicle attendance.
Education:
Minimum requirement: Bachelor's degree in any field.
Experience:
Preferably 1 to 2 years of relevant experience.
Knowledge:
Proficiency in fault rectification processes and meeting turnaround time (TAT).
Understanding the nature of faults.
Skill in record keeping.
Intermediate knowledge of MS Office
Health, Safety & Environment:
Ensure strict compliance with all applicable health, safety, and environmental protocols to promote the safety and well-being of staff and the public
Other jobs you may like
4-KM Head Muhammad Wala Road, Northern Bypass, Multan, 59341