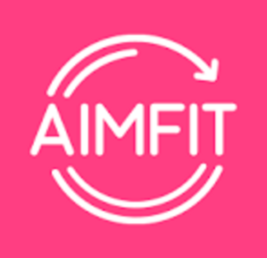 Job Detail
Job ID 12940

Qualifications

Bachelor's Degree
Job Description
What You Will Do:
• Create content on a regular basis based on the marketing strategy, both paid and organic.
• Create overall campaign ideas, concepts, storyboards, executional plans, edit and post content for your content pillar.
• Measuring and monitoring your content's performance, and taking measures to improve its overall performance.
• Maintain consistency in content and ensure alignment with the brand.
• Able to create a connection with the brand messaging and our target audience by being a natural and effective storyteller.
• Work cross-functionally to understand the short-term and long-term targets and develop content strategies accordingly.
• Work on different marketing collaborations to elevate the brand.
• Regularly monitor industry trends, providing timely POVs and insights on platform updates, competitor activities, tools, and applications.
• Track and identify potential trends and ideas that align with the brand, using those learnings to create original real-time content.
• Capable of problem-solving and owning outcomes, collaborating across multiple teams to accomplish goals.
Who You Are:
• 2+ years of experience working as a content creator, ideally within a creative agency.
• Experience working with Photoshop, Video Editing Tools (In-Shot, Cap Cut, etc.), and Canva.
• Knowledge of what works on digital, and experience working with social media platforms like Instagram, TikTok, Facebook, YouTube, and Twitter.
• A Bachelor's degree in marketing, media, communication, or other related degrees.
• Strong time management skills and the ability to own a project from ideation to execution.
• Strong content creation & design skills from graphics to shooting short-form video content & following market trends and research to improve overall social media and brand health.
• Community building & management skills.
• Exceptional communication skills, both written and verbal, to clearly articulate the brand message across to the relevant target audience.
Benefits:
• Industry competitive salary and benefits – we are your financial and physical wellness partner!
• Relocation expense – If you're worth your salt, we'll bring you in from anywhere!
• Stock options plan in an early-stage company – so you grow as the business grows!
• Growth-oriented culture – build Pakistan's biggest fitness movement for women with us and then take it global!
Wrapping it All Up:
At AimFit, we are a young and dynamic team hungry for growth. Our philosophy centered around working with people of different backgrounds and perspectives allows us to elevate each other and helps us build a better product for our users. We want AimFit to spearhead the transformative fitness and well-being journey for millions of women around the world.

Other jobs you may like
Account Officer/ Assistant Treasurer , 54000