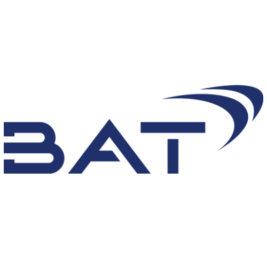 Job Detail
Job ID 4018

Gender

MaleFemaleTransgender

Qualifications

Associate Degree
Job Description
BAT is evolving at pace – truly like no other organization.
To achieve the ambition, we have set for ourselves, we are looking for colleagues who are ready to live our ethos every day. Come be a part of this journey!
BAT GBS PAKISTAN IS LOOKING FOR A CUSTOMER SALES REPRESENTATIVE
SENIORITY LEVEL: Non-Management
FUNCTION: Marketing & Sales (National Sales Centre)
SALARY RANGE: Competitive salary + excellent benefits + market leading bonus
SHIFT: Night shift only (1:00am onwards)
LOCATION: Lahore, Pakistan
ROLE POSITIONING AND OBJECTIVES:
The role is responsible to deliver a first-class customer experience at every communication touchpoint and execute with excellence against the requirements of the Marketing Function.
Reports to: National Sales Centre Manager
Geographic Scope: Flexible
WHAT YOU WILL BE ACCOUNTABLE FOR:
Deliver a strong and consistent customer service experience and drive business / sales performance across all channels through the utilization of selling skills
Provide industry and product knowledge to act as a business partner to retailers driving sustainability and growth.
Ensure all KPI measures outlined in the scorecard or other metrics that the Sales Centre publishes are achieved (QA, Conversion and adherence)
To drive trade activation activities and incentives and enhance sales at every opportunity
Follow the process for logging issues via Veo Admin and IT, gather feedback for improvements / enhancements
Develop and maintain mutually beneficial commercial relationships with external stakeholders and effective working relationship with internal stakeholders
Recognition/understanding of customer needs to determine the most effective approach to solving or redirecting customer queries as required
Work with all areas across the Sales Centre to manage clear communication for changes that affect different teams
Engage in proactive behavior in communicating with the field and channel teams to discuss issues or opportunities with retailers
Systems & Tools: Salesforce (Database), VEO (Customer's Ordering Platform), SAP ECC, Pure cloud, Quality Assurance/Call Recording, Call Centre Metrics, Delivery Diary Tool (Order & Delivery Schedule, Routes, Credit Terms, TMR, AM, McGirvan Media – IVR & Verifi
CAN THIS BE YOUR FUTURE ROLE?
Do you have customer sales call center experience handling USA, UK, AU / NZ country?
Are you an excellent English speaker?
ESSENTIAL EXPERIENCE, SKILLS AND KNOWLEDGE:
Minimum 1 year experience in a call center environment
Experience with use of relevant call center software programs such as Salesforce, SAP, applications
Effective communication and presentation skills
Excellent English communication skills
Selling and negotiation skills, objection handling and effective questioning
Proven accuracy and attention to detail
Relationship management (internal & external)
At least a bachelor's degree in related field
BENEFICIAL:
FMCG experience
Systems & Tools experience in Customer Relationship Management
Customer management skill within AU, NZ, USA & UK
WE ARE BAT:
At BAT we are committed to our Purpose of creating A Better Tomorrow. This is what drives our people and our passion for innovation.
See what is possible for you at BAT:
Global Top Employer with 53,000 BAT people across more than 180 markets
Brands sold in over 200 markets, made in 44 factories in 42 countries
Newly established Tech Hubs building world-class capabilities for innovation in 4 strategic locations
Diversity leader in the Financial Times and International Women's Day Best Practice winner
Seal Award winner – one of 50 most sustainable companies
BELONGING, ACHIEVING, TOGETHER:
Collaboration, diversity and teamwork underpin everything we do here at BAT. We know that collaborating with colleagues from different backgrounds is what makes us stronger and best prepared to meet our business goals.

Other jobs you may like
Lahore, Punjab, Pakistan, 54000