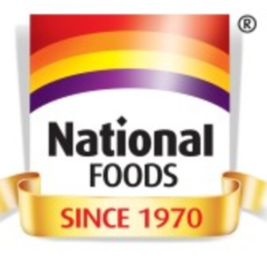 Job Detail
Job ID 13462

Experience

Less Than 1 Year

Qualifications

Bachelor's Degree
Job Description
We are seeking a Data Scientist to support our Demand Planning and Customer Services teams by using data to make informed, efficient decisions.
Key Responsibilities:
Demand Planning:
Utilize strong data analysis skills to challenge existing processes and defend quantitative analysis outputs.
Create and modify statistical models for all areas of the business.
Update forecasting parameters, detect and correct outliers, and iteratively refine forecasting processes to optimize models.
Support the development and implementation of improvement processes/systems related to demand planning.
Evaluate the effectiveness of base statistical forecasts and provide recommendations on different models and parameters to optimize rolling forecasts.
Work with the Commercial and Demand Planning teams to forecast new products across the portfolio.
Identify proxy SKUs, validate master data, and determine SKU cannibalization.
Customer Services:
Collaborate with non-Vendor Managed Inventory (VMI) customers to transition them to DBRS.
Work with Customer Services, MIS, Finance, and Shopper Marketing/Sales teams to enhance DBRS accuracy.
Understand the order processing, delivery/sales transaction, and billing processes in SAP (SD Module).
Develop key performance indicators (KPIs) for DBRS and improve service levels for NFL.
Align customer master data with order generation systems/SAP and execute conversion activities for customer and FG codes.
Devise optimization algorithms based on customer requirements to enhance supply chain efficiency, reduce costs, and improve service levels.
Required Skills:
Strong knowledge of advanced statistical techniques and concepts, including regression, decision trees, ensemble models, time series, forecasting, linear programming, and optimization.
Excellent Microsoft Excel skills.
Experience with Power BI and database management.
Previous experience with forecasting software is preferred.
Excellent analytical and problem-solving skills.
Knowledge of SAP, Python, and Machine Learning is an asset.
Excellent communication skills, both written and verbal.
Excellent organizational skills.
Qualifications:
Preferred: Masters degree.
Required: Bachelor's degree.
Experience: 0-2 years of relevant experience.

Other jobs you may like
Multan, Punjab, Pakistan, 59341