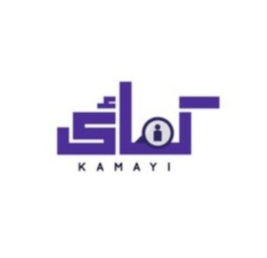 Job Detail
Job ID 12657

Gender

MaleFemaleTransgender

Industry

Information Technology

Qualifications

Bachelor's Degree
Job Description
We are looking for an incredible resource who can do wonders in the world of CX with their wit and wonderful customer-centric attitude. For this job role, you will be expected to provide satisfactory solutions to a diverse range of customer queries through means of written and verbal communication and a positive attitude. The Customer Support Executive within the Operations department will assist customers with their questions, new orders, service delivery requirements, billing, and any other query.
Responsibilities:
• Follow up to ensure that appropriate actions were taken on customers' requests. Ideally, aim for First Contact Resolution (FCR)
• Keep records of customer interactions and transactions, recording details of inquiries, complaints, and comments, as well as actions, are taken.
• Process orders, forms, and applications
• Refer unresolved customer grievances or special requests to designated departments for further investigation
• Respond to customers professionally to provide information about products and services, take/cancel orders, or obtain details of complaints
• Enhance organization reputation by accepting ownership for accomplishing new and different requests, and exploring opportunities to add value to job accomplishments Salary: 60k+incentive Shift: Night
Revised:
We are seeking an exceptional candidate with outstanding communication skills and a customer-centric attitude to join our Operations team as a Customer Support Executive. In this role, you will be responsible for providing satisfactory solutions to customers' inquiries, new orders, service delivery requirements, billing, and other requests via written and verbal communication with a positive attitude.
Responsibilities:
• Aim for First Contact Resolution (FCR) and follow up to ensure appropriate actions were taken on customers' requests
• Record details of interactions and transactions, including inquiries, complaints, comments, and actions taken
• Process orders, forms, and applications
• Refer unresolved customer grievances or special requests to designated departments for further investigation
• Provide professional responses to customers to provide information about products and services, take/cancel orders, or obtain details of complaints
• Accept ownership of new and different requests to enhance the organization's reputation and explore opportunities to add value to job accomplishments
Salary: 60k+incentives
Shift: Night shift

Other jobs you may like
Benazir Bhutto Rd, B-Block Block B Satellite Town, Rawalpindi, Punjab, 46000