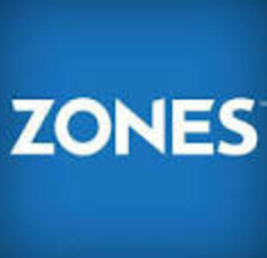 Job Detail
Job ID 12417

Gender

MaleFemaleTransgender

Industry

Information Technology

Qualifications

Bachelor's Degree
Job Description
Key Responsibilities
The requirements listed below are representative of the knowledge, skill, and/or ability required.
The Inside Solutions Architect is primarily responsible to:
Own the technical relationship with clients on assigned opportunities from small/mid-market & enterprise level accounts.
Supports Account Managers (AMs) and Solution Architects (SAs) by performing all presales activities required to complete the solution design. These activities include submitting Deal Registrations, creating BoM's, securing ZONES solution costs from OEM or Distributor, creation Visio diagrams on complex solutions, building a quote in ZONES CRM and validating the solution accuracy prior to delivery.
Demonstrate strong business acumen and deep understanding of client's IT related business goals and challenges through presentations to ensure proper translation of the client's needs into solutions.
Conducts discovery calls to scope customer's requirements/pain points and use that information to design appropriate solution.
Conduct required assessments on customer's environment/systems to drive assessment led selling.
Act as a primary resource for Customer RFP's/RFQ's requesting OEM specific solutions. Work with the AM/ISR and the RFP team to ensure we meet the deadline, that the BoM's are accurate and that ZONES leverages all available OEM pricing programs to increase our chances of winning
Review quotes/configurations prior to delivery to the Customer to ensure accuracy and minimize costly returns and Customer satisfaction issues
Build in-depth knowledge of clients' technical and business priorities, challenges and initiatives that can be translated into solution opportunities.
Identify and recommend upsell/cross-sell opportunities to help maximize solution revenue and margin potential
Prepare statements of work (SOW's) and service pricing estimates.
Display a positive, can-do attitude, willing to help others and take initiative to improve internal processes and document SOP's.
Maintain certifications necessary to enable Zones to resell the products and maintain the highest level of vendor rebates and secure the lowest cost.
Provide oversight for coordination, delivery, and quality of post-sales Technology Solutions deliverables within the domain of the account which may include items such as migration impacts, architectural diagrams, and proposal inputs.
Responsible for developing and proposing technology solutions that meet customers' needs.
Ensure that proposed solutions (when implemented) meet the needs and functional requirements of the customer.
Sell solutions across technology lifecycle (Discover, Assess, Solution, Migrate and Manage).
Keep pipeline, forecast, time and billing, project and activity reporting current based on defined tools and meeting submittal deadlines.
Develop a deep understanding of Zones' services catalog.
Education Requirements: BA/BS in Engineering, Computer Science, or related field or equivalent experience
Certifications Requirements:
At least 1 or more current vendor competency certifications.
Professional-level technical or higher is required from major manufacturers e.g. Fortinet, Palo Alto, Cisco, Symantec, Check Point, etc or services like Penetration Testing.
Required Experience:
Excellent written, presentation, and verbal communication skills.
Minimum of 4 years in a Cyber Security and/or support role with at least 2 years in either an inside/customer facing presales systems engineer role or field/customer facing presales systems engineer role.

Other jobs you may like
Benazir Bhutto Rd, B-Block Block B Satellite Town, Rawalpindi, Punjab, 46000