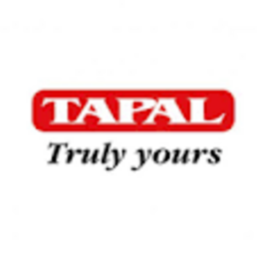 Job Detail
Job ID 18114

Gender

MaleFemaleTransgender

Qualifications

Bachelor's Degree
Job Description
Are you ready to take charge of specific channel programs and maximize our field force's performance? Join our dynamic team as a Channel Program Coordinator and make a significant impact on our business growth.
Principle Accountabilities:
Provide valuable support in developing effective communication, reports, processes, and systems to drive, monitor, and assess specific channel programs and cycles, while ensuring the optimal performance of our Field Force.
Coordinate and assist in executing regular cycle-based initiatives, collaborating closely with key stakeholders to ensure timely and high-quality execution. Monitor agreed KPIs and derive insights from the previous cycle to shape the next cycle plan.
Lead the analysis of cycle-related dashboards, evaluating KPI achievements, and partnering with the Execution Strategy Manager to align with Finance for ROI analysis.
Prepare, verify, and consolidate all reports related to the cycle program, ensuring comprehensive communication of activities and programs to the Field Force Team.
Utilize your analytical skills to analyze trade trends and propose suitable actions aligned with our business and commercial strategies, making the best use of allocated resources.
Job Specifications Experience and Qualification:
BBA/MBA (Preferred) from a prestigious educational institution.
Ideally, possess 2-3 years of relevant experience in channel program management.
Proficiency in commercial planning and trade activities planning/execution.
Competencies:
Demonstrate innovation and customer-oriented approach to drive impactful initiatives.
Cultivate networking abilities to build robust relationships within and beyond the team.
Utilize analytical skills to assess data and make informed decisions.
Exhibit strong interpersonal and communication skills to effectively collaborate with stakeholders.
Foster a team player mindset, contributing to a collaborative and supportive work environment.
Join Our Inclusive Team:
Diversity is our strength, and we are an equal opportunity employer. Embracing different perspectives, we foster an inclusive work environment where everyone's unique contributions are celebrated and valued.
Take the next step in your career and become our Channel Program Coordinator. Your expertise will play a pivotal role in driving our success. Apply now and embark on an exciting journey with us!
Other jobs you may like
78-E, Redco Plaza, Jinnah Avenue, Blue Area, Islamabad, 45600