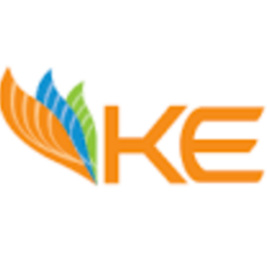 Job Detail
Job ID 14091

Experience

Less Than 1 Year

Gender

MaleFemaleTransgender

Qualifications

Bachelor's Degree
Job Description
Our employees are the foundation of our company's success, serving as our true competitive advantage. We value their innovation, imagination, and commitment to attracting and retaining top talent. We provide them with support, encouragement, and make them feel like an integral part of our company's mission.
PURPOSE
This position is responsible for analyzing the performance of Key Accounts and implementing effective quality controls. The role also supports the AM Data Analyst in gathering the necessary information and system-based data.
Financial authority matrix compliance.
Non-financial responsibilities.
No direct reports.
Financial responsibilities.
No indirect reports.
OPERATING NETWORK
No external network.
Internal stakeholders: AM Data Analysis, CM/PM, Business Finance, IT.
COMMUNICATION
Internal:
CM/PM/BF: Engages with various teams to obtain accurate business-related data and facts, follows up comprehensively, and ensures the accuracy and authenticity of the provided data for timely analysis.
IT: Collaborates with IT to ensure the availability of analysis-related solutions when needed.
External: None.
Minimum Requirements: Education and Relevant Experience: Graduation in Business Administration with 2 years of relevant experience.
Knowledge:
Business Analysis and Planning.
Proficiency in tools like BEX, Qlick View, CRM, etc.
Basic knowledge of Financial Accounting.
Expertise in MS Office.
Understanding of the business/industry (preferable).
Skills:
Analytical skills.
Personal attributes.
Decision-making and problem-solving abilities.
Result-oriented, decisive, detail-oriented, logical, and dynamic.
AREAS OF RESPONSIBILITY / PERCENT OF TIME SPENT %
Performance Evaluations and Optimization (40%)
Shares relevant data for further analysis.
Retrieves necessary system-based data from SAP and BEx.
Complies with instructions from supervisors.
Monitors energy position and communicates with AM Data Analysis.
Analysis & Reporting (60%)
Prepares customized reports and presentations, highlighting performance gaps and achievements.
Circulates regular reports and analysis on ongoing projects and their impact.
Ensures standardization in all reports and analysis.
We are committed to providing equal employment opportunities (EEO) to all individuals, irrespective of age, color, origin, physical or mental disability, race, religion, creed, gender, marital status, status with regard to public assistance, or any other characteristic protected by federal, state, or local laws.

Other jobs you may like
Plaza 44-A, office 1, floor 4, Civic Center, Phase 4 Bahria Town, Rawalpindi, 46000