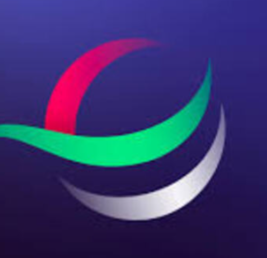 Job Detail
Job ID 18402

Gender

MaleFemaleTransgender

Qualifications

Bachelor's Degree
Job Description
We're seeking a dedicated professional to spearhead the implementation of our Reliability Framework through the adept application of CbM/PdM Technologies on equipment. Join us in ensuring the seamless operation of our cutting-edge machinery.
Key Responsibilities:
Employ CbM/PdM technologies for comprehensive inspections on RTG Cranes, encompassing Vibration, Ultrasound, Thermography, Motor Circuit Analysis (MCA) Online/Offline, Motor/Cable Insulation Testing, Oil Analysis, and more.
Lead the scrutiny of CbM/PdM data, deriving actionable insights to rectify identified defects. Craft comprehensive Inspection Reports.
Champion the execution of RCA and FRACAS initiatives in collaboration with the maintenance team, elevating Equipment (RTG Cranes) KPIs.
Provide adept technical guidance to maintenance personnel, addressing reliability issues. Pave the way for inventive solutions to amplify equipment performance and curtail maintenance expenses through meticulous equipment failure analysis.
Embark on Criticality Analysis, FMEA, and RAM Analysis for the equipment in question.
Devise SOPs and execute Risk Assessments, all within the realm of CbM/PdM inspections and Reliability Engineering.
Qualifications and Requirements:
Hold a Bachelor's Degree in Electrical/Electronic Engineering at minimum.
Boast 5-8 years of experience in maintaining Quay Cranes and RTG Cranes.
Command advanced knowledge of crane systems, preventive/predictive maintenance, condition monitoring technologies, and fixed-time maintenance strategies.
Demonstrate expertise in CbM/PdM technologies, along with RCA/FRACAS processes. Mastery over the employment of CBM technologies hardware, tools, and software.
Possess training/certification in any PdM technology or CRL Certification (preferred).
Exhibit outstanding analytical, problem-solving, interpersonal, negotiation, and conflict-resolution skills.
Show proficiency in decoding engineering drawings, technical manuals, and specifications.
Display fluency in MS Office applications and IBM Maximo Maintenance planning or other Enterprise Asset Management software.
Excel in both independent work and supervision within a multi-disciplinary team environment.
Unleash your expertise on groundbreaking machinery. Collaborate with us to revolutionize reliability and engineering. Apply now to embark on this transformative journey.
Other jobs you may like
4-KM Head Muhammad Wala Road, Northern Bypass, Multan, 59341