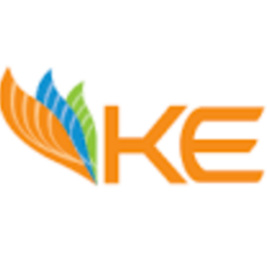 Job Detail
Job ID 5183

Gender

MaleFemaleTransgender

Qualifications

Bachelor's Degree
Job Description
Purpose:
The core purpose of this role is to act as a single point of contact for industrial consumers that fall in the B2 & above category of relevant portfolio including CBM consumers. This role is responsible to adhere to best practices to maintain tactical & cooperative relationships with KE's high revenue consumers, acting as a communication bridge between consumers and all internal stakeholders.
This job entails focusing on customers' needs and challenges faced, coordinating to resolve them on priority to maximize KE revenues and future retention. Responsibility is to retain customers by proactively offering value proposition in terms of saving and consistent services. To maintain the liaison, this role needs to create vertical and horizontal penetration including the C -levels or decision makers through active relationship building and management.
This role is also responsible to ensure regular customer visits, recovery and MCA collection, decrease complaints down time, facilitate consumers through actively coordinating with all internal stakeholders on billing, technical, new connections, legal and other concerns. This role has a direct impact on the productivity, financial sustainability & profitability of the organization. This role is also responsible for onboarding and managing KE Consumers on the Centralized Billing Mechanism which is a single-billing solution focused on targeting consumers with multiple touch points, to positively contribute to cashflows, improve process efficiency and facilitate consumer ease.
Qualifications:
Bachelor's/Master's degree in Business discipline
3+ years of relevant work experience
Responsibilities:
Customer Visits
Recovery / Collection
Revenue Enhancement
Stakeholder Management: 25%
Performance Monitoring & Reporting

Other jobs you may like
Bahawalpur, Punjab, Pakistan, 63100