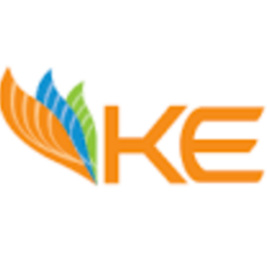 Job Detail
Job ID 12019

Gender

MaleFemaleTransgender

Qualifications

Bachelor's Degree
Job Description
Area Of Responsibilities:
Manage and ensure implementation sanctity of visit planner of his/her respective team member
Relationship Management 35% Customer Visits
Implementing a comprehensive visit schedule for all Key Accounts B2 to B5 (including Y&G Category Consumers) specifically assigned to him/her
Accompany team members (KAMs) on their visits for meetings with their customers when required to facilitate problem solving or to add more strength to the relationship
C-Level Penetration – (Maintain effective and constructive relationship with C-Level representatives of all relevant portfolios
Area of Responsibility Continued:
3 Stakeholder Management: 25%
Team Lead must:
Ensure keeping an in-depth knowledge of all aspects of his/her clients' business model
Curate custom offerings tailored to the customer's specific needs as top clients don't typically go for 'off-the-shelf' products
Provide necessary guidance and support to the team members in aligning themselves with the above objectives
Maintain a constant internal synergy with:
Different sections of New Connection department for early execution of load extension & new load cases
Industry specific challenges/risks customers frequently come across and how KE can help as a partner
Taxation department for tax related issues
Business Strategy (ADC) and Treasury for consumer's payment realization where banking matters are involved4.
Customer Services, IBCs & Technical teams for routine customer's queries & complaints
Performance Monitoring & Reporting (Organization and Employees) 10% Review different consolidated reports of Daily visits, complaints, slippages, MCA/NON-MCA efficiency & Forecasting of B4 & B5 (EHT Consumers) to analyze consumer trends & behavior
Prepare customized action plans for customer retention & experience
Identify growth opportunities in terms of portfolio & revenue enhancement
Identify performance gaps, improvement opportunities for better future engagements
People Management: 10%
Identifies training requirements of the Staff; Contributes in performance management of direct reports; Manages development, career planning and engagement of subordinates in coordination with HR
Handles administrative issues including recruitment, leaves, grievances and other issues; Provides guidance to the direct reports as and when required
Creates team-spirit and ensures seamless interaction among team members; Ensures parity among subordinates with regards to learning and growth opportunities
Education: Bachelors/Masters in a Business discipline.
Knowledge:
Key Account Management Processes
Basic KE Infrastructure & System
Standard Billing & Invoicing practices
Corporate Engagement procedures & policies
Product Knowledge & Life Cycle
Market Intelligence
Legal & Regulatory Framework
B2b Sales
Experience: Minimum 8 years of total experience having at least 3 years in corporate & strategic relationship management. B2B segment is preferred.
Competencies:
Troubleshooting_MGR-GM
Safety Awareness_MGR-GM
Data Analytics and Reporting_MGR-GM
Industry Principles and Concepts_MGR-GM
Project Management_MGR-GM
Internal Audit Techniques_MGR-GM
Procurement and Contractual Procedures_MGR-GM
Equipment Fitness and Quality Control_MGR-GM
Mental Agility_MGR-GM
Quality Control and Continuous Improvement_MGR-GM
Self Awareness_MGR-GM
Drives Results_MGR-GM
Drives Change_MGR-GM
Financial Acumen_MGR-GM
Process Safety Management_MGR-GM
Building High Performance Teams_MGR-GM
Interviewing Skills_MGR-GM
Stakeholder Management_MGR-GM

Other jobs you may like
Karachi, Sindh, Pakistan, 75700