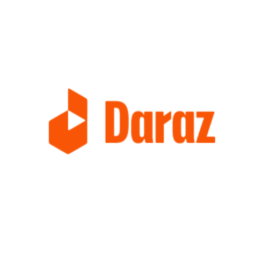 Job Detail
Job ID 11952

Gender

MaleFemaleTransgender

Industry

Information Technology

Qualifications

Bachelor's Degree
Job Description
Responsibilities:
Own: All major buyer and seller experience processes and projects to ensure continuous improvements for enhanced experience and performance.
Promote: Culture of excellence for all stakeholders.
Collaborate: Strategically partner with cross-functional owners to ensure the highest levels of customer and seller support in onboarding and training, professional services, support, customer success management, renewals, and customer advocacy.
Strategize: Dive deep into the business to develop a first-hand understanding of major pain points faced – both externally by our customers and internally by your experience team – and lead the development of our roadmap aligned with strategic business priorities;
Lead: The Pakistan CXP team (covering customer service & experience) and collaborate closely with teams across the organization to execute the most customer centric strategies possible, working with leadership teams as well as cross-departmental teams to drive customer experience and uplift customer loyalty;
Grow: to help the business get better, every day, 1% at the time, ensuring we offer best-in- class experience. You review industry best practices and benchmarks to ensure that Daraz remains competitive and maintains market leadership across all markets.
Create: "rinse and repeat" procedures utilizing Standard Operating Procedures, Playbooks, and Service Level Agreements to formalize best practices and improved Customer Success / Professional Services workflows;
Build: Recruiting experienced leaders for each functional job, draw in high potential individual contributors, and foster a performance-driven culture to manage world-class Customer Success and Professional Services teams;
Enhance: Performance by setting clear KPIs and measuring against these on a regular basis to manage team performance;
Do: Figure out how to get from A to B – and actually make it happen – at Daraz, we are big fans of leading by example, pulling up your sleeves and getting things done.
We are Looking for:
Approachable: you are down to earth, humble, and hence are able to work with Darazians across all seniority levels;
Experience: 8+ years experience in leadership roles within the tech / eCommerce / retail / consulting industry, having managed cross-functional projects and teams, having created a customer centric culture where the entire organization framework is build towards improving experience.
Leader: you can influence and motivate people with or without direct authority, at all levels of the organisation and across a variety of job functions.
Adaptable: you are able to deal and thrive in high ambiguity environments that are continuously evolving and changin
Self-starter: you have a bias towards action and are able to thrive in a fast-paced, constantly changing work environment;
Problem solver: you have a talent for synthesising complex projects, can independently translate high-level goals into actionable plans, and enjoy implementing processes;
Driver: you have a proven track record of being the voice of the customers at a strategic level. With ability to position, deliver, and support customer achievement utilizing a customer-first mindset.
Owner: you crave responsibility and want to shape the vision and direction of the company;
Analytical: you are extremely diligent and have a strong tendency to make data-driven decisions;

Other jobs you may like
Islamabad, Islamabad Capital Territory, Pakistan, 45600