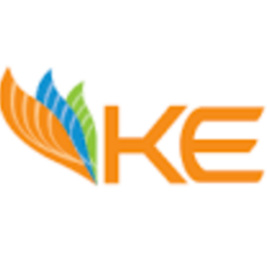 Job Detail
Job ID 13327

Gender

MaleFemaleTransgender

Qualifications

Bachelor's Degree
Job Description
Responsibilities:
Enhance customer experience by simplifying processes, launching user-friendly interfaces with better navigations, and reducing wait times for digital channels.
Understand business requirements and introduce procedures that fulfill business needs with improved customer experience.
Expand features and capabilities of services based on internal/external customer feedback and changing market demands.
Define requirements in user-understandable language within Business Requirements Documents.
Conduct and assign resources for User Acceptance Testing during sprint deliveries.
Perform detailed testing and successful deployment with minimal downtime of new services and features being introduced into digital channels.
Perform drilled-down analysis over customer data to target the right audience to enhance digital growth with limited resources.
Leverage data analytics to gain deeper insights into customer behavior and usage patterns, and use this information to personalize services and improve the overall customer experience.
Evaluate and suggest changes that would significantly impact the scope and timeline of a project.
Develop strategies and come up with creative ideas that will help in enhancing digital penetration.
Use targeted marketing campaigns to increase awareness and adoption of digital channels.
Analyze business requirements and current business processes using applicable modeling and analysis tools, methods, and standards, and present them for validation of requirement analysis done by the team.
Devise appropriate business solutions and strategies for organization efficiency enhancement and business process automation.
Receive and understand automation requests from teams across Customer Services Department, discussing and analyzing the requirements of automation, including business workflows, functional and technical specifications.
Understand technically complex projects and prioritize projects with the IT team, discuss associated costs and timelines, and share prioritized projects with management for further action and approval.
Conduct and arrange training sessions to ensure all new developments involved in projects are educated to CS teams.
Increase digital penetration numbers and assist in go-to-market strategy for higher digital adoption.
Work collaboratively with stakeholders to achieve yearly targets, explore new digital solutions, and enhance overall customer experience for business growth.
Identify use cases for digital channels to deflect interactions from physical channels to digital.
Deliver clear and concise business updates during meetings and effectively manage management's expectations.
Work closely with subject matter experts or management to develop and implement plans.
Develop and sustain positive relationships with all stakeholders, as well as delivering business updates during meetings while effectively managing the expectations of management.
Prepare and present bi-monthly status reports to management and act as a liaison between them and external vendors to arrange meetings on urgent issues while serving as a mediator to resolve any disputes.
Manage direct reports' performance through goal setting, continuous support and feedback, and assist in managing indirect reports' performance.
Develop and implement strategies to provide staff with the necessary skills and knowledge and proactively identify and address any training needs for the professional growth and development of subordinates.
Knowledge:
Understand the fundamentals of software development processes and procedures.
Strong understanding of Agile and Scrum Methodologies.
Hands-on experience with Project Management tools like Asana, Jira, Zoho, etc.
Proven work experience in leading, execution, and deployment of simple to complex and large scaled mobile applications.
Working exposure to WhatsApp for business with the ability to come up with logical ideas to implement business processes.
Strong background in project management holding experience in following project management principles.
Understanding of business value related to features and functions.
Must be skilled in developing strategies, incorporating processes, and introducing features that support business growth.
Experienced in Interactive Voice Response and its processes, usage, enhancement, and testing.
Understanding of the Software development life cycle.
Knowledge of UI/UX design, development, testing, and deployment of projects

Other jobs you may like
High-Q Tower office 202, 2nd Floor. Jail Road, Gulberg, Lahore, Punjab, 54000