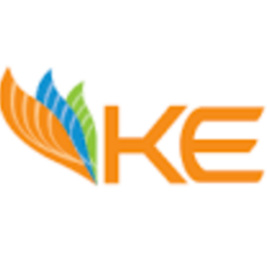 Job Detail
Job ID 10847

Gender

MaleFemaleTransgender

Qualifications

Bachelor's Degree
Job Description
Area Of Responsibilities:
Review and compile the annual CAPEX and REVEX budget in coordination with User department with subsequent controlling and reporting.
Prepare the budget report for management and Board approval.
Budgeting and Controlling (25%)
Review the actual spending against targeted forecast and analyze the Gaps in coordination with user.
Assist in reviewing contract/agreements and benchmarking them with other related projects.
Assist in reviewing project feasibilities and conducting market/ industry research for projects that are relatively new to the company.
Assist in analyzing complex financial information for management decision support.
Coordinate with Budgeting and Planning in order to respond the queries of Management, Board and investor.
Project Controlling and Business Partnering (30%)
Assist in preparing comparatives of critical commercial and financial points for discussion and negotiation with the vendors.
Co-ordination and liaise with support departments to meet their expectations and for better controlling
Monitor project commercial activities such as compliance of contract and its schedule during execution.
Reviewing and controlling financial/ commercial activities of user departments.
Assist in Ongoing monitoring and reviewing monthly progress of projects and attending meeting with users and vendors.
Verify and reviewing project, IPPs and other invoices and ensuring compliance with contracts/ POs.
Assist in participating and effectively communicating commercial and financial points during project and other user department meetings and presentations.
Assist in carrying out commercial closure of the Project along with relevant user department.
Coordinate with project team for project activities reviews.
Area of Responsibility Continued:
Reporting and MIS (30%)
Prepare monthly forecasted cash spending report.
Support the regulatory department in order to respond all query from NEPRA related to project. Make sure the effective and accurate communication with user department.
Ensure the accurate recording of project assets and expenses and timely capitalization.
Prepare monthly budget Revex & Capex management report for User department.
Assist in preparing of various reports for Power Projects for onward reporting to NEPRA and other regulatory agencies.
Coordination and liaison with project team, payable team and Treasury for smooth processing of payments.
Prepare pre and post project evaluation and monitor status of major projects (timelines and budgets)
Management (15%)
Ensuring compliance with company's policies, procedures and signature mandate for better controls specially over financial reporting.
Coordination and liaison with project team to resolve discrepancies.
Coordination with external and internal auditors.
Assist and suggesting to carrying out IT related automation projects to induce efficiency and effectiveness in processes.
Assist in preparing and update SOPs and approval man management, optimizing team performance by improving energy levels
Team management and devising measures for continuous improvement of skills of team members date related to business areas (where applicable)
KE provides equal employment opportunity (EEO) to all persons regardless of age, color, origin, physical or mental disability, race, religion, creed, gender, marital status, status with regard to public assistance or any other characteristic protected by federal, state or local laws.

Education:
MBA
Member of Professional Accounting Body (ICAP/ACCA/ICMA etc.)

Knowledge:
Business Modelling
Regulatory and Management Reporting
SAP FI, MM, PS and Open Text modules
Project Controlling
Budgeting and Controlling
Accounting Standard and Basic Tax Rules

Experience: 4-5 years of experience
Competencies:
Customer Centric
Leading Self
Respectful
Energise
Leading People
Safe
Accountable
Leading Change
Leading Results

Other jobs you may like
Islamabad, Islamabad Capital Territory, Pakistan, 45600