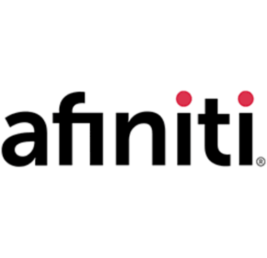 Job Detail
Job ID 13865

Gender

MaleFemaleTransgender

Industry

Information Technology

Qualifications

Bachelor's Degree
Job Description
We are seeking a Technical Solutions Developer who will be responsible for proposing and designing technical solutions that meet the business requirements. The ideal candidate will provide technical leadership throughout the development cycle and ensure the integration and scalability of shared systems and products.
Key Responsibilities:
As a Technical Solutions Developer, your key responsibilities will include:
Proposing and designing technical solutions that align with the business requirements.
Developing proof-of-concept projects to validate the proposed solutions.
Providing technical leadership to the development teams throughout the development cycle.
Refining business requirements of feature requests in collaboration with relevant stakeholders.
Communicating new product features and enhancements and explaining their benefits to stakeholders.
Collecting feedback from relevant stakeholders to improve the solutions.
Documenting and sharing best practices and detailed specifications for proposed solutions.
Performing design, debugging, and performance analysis on the solutions.
Building data sets to verify the effectiveness of the solutions.
Ensuring proper integration and scalability of shared systems and products.
Providing consultancy to Product, Sales, and Professional Services teams during customer interactions.
Addressing system capacity and proposing solutions for capacity improvements.
The Ideal Candidate Will Have:
To be successful in this role, the ideal candidate should have the following qualifications and skills:
Experience with parallelization, simulation tooling, and synthetic data generation is a plus.
Working experience with AI/ML technologies.
Experience working with Scrum framework or other SDLC methodologies.
8+ years of full-stack experience with data ETL and Data engineering processes and tooling.
Experience in agile methodologies, focusing on incremental development and collecting feedback.
Strong technical knowledge combined with business acumen.
Excellent communication skills to engage and influence partners and stakeholders.
Proactive and self-starting mindset with excellent project management skills.
Result-oriented with a strong sense of ownership.
Education and Qualifications:
4+ years of experience in building software solutions.
Established background in building, launching, or enhancing software services or products.
Bachelor's degree or above in Computer Science, Engineering, or a quantitative field (Master's or Ph.D. is a plus).
Proven track record of delivering data-driven solutions with a customer-first mindset.
Salary and Package:
In addition to a competitive base salary based on experience, we offer corporate benefits.

Other jobs you may like
Bling, the Blingspot Studio. Ghazi Road DHA, Lahore, 54000