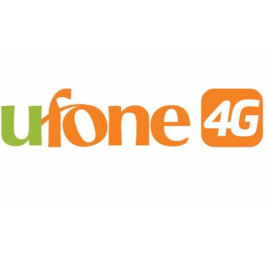 Job Detail
Job ID 12640

Gender

FemaleTransgenderMale

Industry

Telecommunications

Qualifications

Bachelor's Degree
Job Description
The role entails overseeing the area of systems automation and bringing efficacy to processes through in-house development, development via IT, and development via vendors for the PTCL group. The position requires working at all levels of the Software Development Life Cycle (SDLC) and using agile methodology for development. The resource will gather requirements from end-users, translate them into specification documents, design databases and user interfaces, write code, build workflows, implement user rights, perform testing, deployment, bug fixing, UATs, change requests, and system integrations, etc.
RESPONSIBILITIES:
Translate new business requirements into applications/modules as per specification documents and SDLC best practices with Shadow IT guidelines. Propose scalable architecture, conduct code reviews of other team members, and provide feedback and recommendations for best outcomes. Support other team members for their better understanding.
Ensure 99.99% availability of systems/modules/portals with proper monitoring, health checks, and frequent audits. Keep track of logs, and communicate with relevant stakeholders in case of any malfunctioning.
Integrate new systems/modules/portals in accordance with the existing PTCL group. Communicate with enterprise systems like SAP, Oracle, etc. via web services or web APIs. Design wrappers for better usability of services and their extension to other systems like Mobile, SharePoint, etc.
Understand business requirements and transform them into specification documents. Have a complete understanding of the implementation architecture to exceed user expectations.
Provide systems operational support, review and implement change requests via SDLC in accordance with Shadow IT guidelines. Propose the best approach to entertain CR in an efficient manner.
Continuously improve technical and soft skills. Use digital learning platforms, webinars, or training. Engage in self-learning and knowledge sharing. Organize team meeting sessions to upscale the team with new skills.
QUALIFICATIONS: Professional degree in BSCS/BSIT/BSSE/MSCS/MSIT/MSSE or relevant field.
EXPERIENCE: Fresh graduates are encouraged to apply.
COMPETENCIES:
• Good experience with Asp.Net, MVC or .Net Core, Jquery, and Javascript.
• Experience in SDLC, Agile development, and business requirement analysis for software/product development.

Other jobs you may like
CMPak Complex, Plot No. 47, Off Kuri Road, National Park Road, Chak Shahzad, Islamabad., 45600