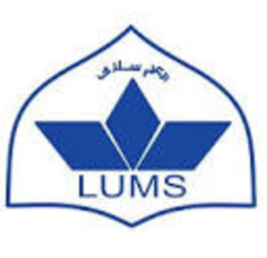 Job Detail
Job ID 12833

Gender

MaleFemaleTransgender

Qualifications

Bachelor's Degree
Job Description
Key Accountabilities:
• Gathering pertinent information to establish strategic goals.
• Ensuring efficiency, quality, and meeting timelines.
• Defining objectives, identifying options, choosing a course of action, and evaluating outcomes.
• Managing, training, and leading the financial aid team.
• Working with the Vice Chancellor, Provost, Deans, and other stakeholders to execute an effective financial aid disbursement policy.
• Maintaining a complete record of financial aid data and preparing data reports for management decisions.
• Coordinating Financial Aid Committee Meetings and keeping records of all meetings, cases, and relevant correspondence.
• Planning yearly activities in advance to ensure timely execution.
• Representing the Office of Financial Aid at internal and external events.
• Maintaining reliable and secure financial aid data on prevailing database systems.
• Handling external and internal scholarship programs.
• Ensuring effective implementation of policies and procedures.
• Preparing reports and data for internal and external stakeholders.
• Providing support to students and guiding them regarding funding options, the application process, and payment plans.
• Conducting interviews with parents and students to determine their financial needs.
• Developing and updating financial aid related print material, web information, and social media.
• Being open, flexible, and receptive to an ever-changing work environment and participating proactively in any ongoing change management plan.
Knowledge and Skills:
• Interpersonal skills
• Proficient in MS Office and Oracle-based ERPs
• Leadership skills
• Analytical skills
• Excellent communication skills
• Presentation skills
• Customer-focused and quality-conscious approach
Behaviors:
• Flexible
• Pleasant
• Optimistic
• Accountable
• Integrity
• Committed
• Assertive
• Team player
• Independent
Qualifications:
• At least 8 years of managerial level work experience in academia.
• Bachelor's (Hons.) or Master's degree in Management Sciences.

Other jobs you may like
Benazir Bhutto Rd, B-Block Block B Satellite Town, Rawalpindi, Punjab, 46000