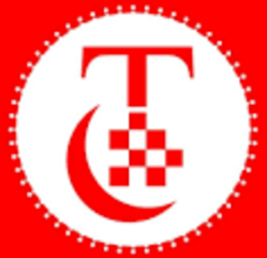 Job Detail
Job ID 13599

Experience

Less Than 1 Year

Gender

MaleFemaleTransgender

Qualifications

Bachelor's Degree
Job Description
We are seeking a dedicated and passionate Foreign Education Counselor to join our team. As a counselor, you will play a vital role in guiding and supporting students who aspire to pursue higher education abroad. We offer competitive salary packages, including performance bonuses, to recognize and reward your contributions. We value excellent communication skills, a commitment to ongoing learning about international education, and a genuine desire to help students achieve their academic goals.
Responsibilities:
Provide comprehensive information to students about foreign universities, available courses, admission requirements, tuition fees, and scholarship opportunities through our online portal.
Guide students through the visa application process, ensuring they are aware of the necessary documentation and visa requirements.
Offer personalized counseling and guidance to students who are interested in studying abroad, addressing their questions, concerns, and educational objectives.
Assist students with the application process, including filling out applications, organizing required documents, and submitting applications within specified deadlines.
Maintain accurate and detailed records of students and their application status, ensuring all deadlines are met and information is up to date.
Stay informed about changes and updates in university announcements, including scholarship opportunities, admission policies, and application deadlines.
Provide emotional support to students throughout the application process, understanding the challenges and uncertainties they may face.
Requirements:
Excellent communication and interpersonal skills, with preference given to candidates with teaching or relevant counseling experience.
Ability to work independently as well as collaboratively within a team.
Bachelor's degree in any discipline, with a preference for candidates with an engineering or technical background.
Proficiency in Microsoft Office and other relevant software applications.
If you are passionate about international education and dedicated to helping students achieve their academic goals, we invite you to apply for the position of Foreign Education Counselor. This is an exciting opportunity to make a positive impact on students' lives and contribute to their future success. Please submit your resume and a cover letter highlighting your qualifications and your motivation for pursuing this role.

Other jobs you may like
4-KM Head Muhammad Wala Road, Northern Bypass, Multan, 59341