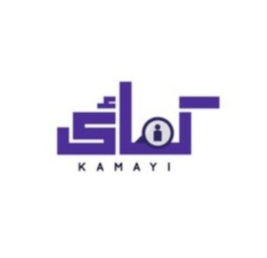 Job Detail
Job ID 18577

Gender

MaleFemaleTransgender

Industry

Information Technology

Qualifications

Bachelor's Degree
Job Description
Expert Advertising is seeking a creative and imaginative 2D Graphics Designer/Animator to join our team. As a graphics design artist, you will play a vital role in creating visually appealing designs and animations. We value strong design sense, effective communication, and the ability to bring ideas to life through graphics.
Responsibilities:
Develop captivating 2D graphics, animations, and designs.
Utilize your expertise in modeling, texturing, skinning, and animation techniques.
Collaborate with the team to conceptualize and execute visually appealing projects.
Create and edit motion graphics, infographics, and animation pieces.
Apply typography and graphic design skills to enhance visual communication.
Employ a mix of traditional and modern design styles tailored to each project.
Contribute to a variety of projects, ensuring high-quality design outcomes.
Work effectively under tight deadlines, producing content with precision and attention to detail.
Strong understanding of 2D animation fundamentals, principles, and techniques.
Leverage software such as Maya Unlimited, Adobe After Effects, 2D Studio Max, Photoshop, and Illustrator.
Exhibit excellent communication skills, enabling seamless collaboration within the team.
Qualifications:
Bachelor's degree in Computer Graphics, Animation, Illustration, or Fine Arts (Fresh Graduates are welcome).
Proficiency in Maya Unlimited, Adobe After Effects, and 2D Studio Max.
Solid skills in Photoshop, Illustrator, and Maya (Modeling and Texturing).
Experience in 2D rendering and special effects technologies.
Exceptional typography and graphic design abilities.
Ability to multitask and effectively manage projects.
Self-starter with the ability to meet tight deadlines.
Familiarity with Adobe Production Bundle platforms is a plus.
Strong organizational skills are advantageous.
Knowledge of Adobe Production Bundle platforms is a plus.
About Expert Advertising:
Expert Advertising Ais a dynamic company that values innovation, creativity, and collaborative teamwork. We offer a platform for passionate individuals to contribute to a variety of projects, from concept to execution. If you're ready to showcase your artistic flair and animation skills, and you thrive in a fast-paced environment, we invite you to join our team of creative professionals.
Other jobs you may like
4-KM Head Muhammad Wala Road, Northern Bypass, Multan, 59341