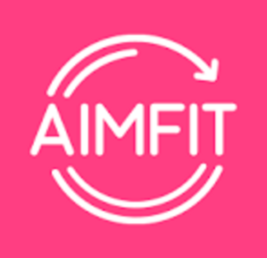 Job Detail
Job ID 3499

Gender

MaleFemaleTransgender

Qualifications

Bachelor's Degree
Job Description
"If you're offered a seat on a rocket ship, don't ask what seat. Just get on."
Sheryl Sandberg
Well! We are changing it here.
We want you to tell us "What Seat Would You Like to Get On?"
If you are a mission driven, highly motivated, go getter individual with a can-do attitude, you are welcome to be a part of team that is revolutionizing the fitness landscape of Pakistan.
Get to Know Aim Fit:
Empowering women is at the heart of everything we do. We know in our culture that women, as primary caregivers and nurturers put their own health on the back seat to look after others. All evidence clearly points out that a health-conscious matriarch is better for the family, society, and economy. The barriers to women adopting a healthy lifestyle are real though – an absence of information, motivation, skills, spouse & family support, accessibility to places for physical activity, cost-effective services, and free time are real challenges. This is where Aim Fit comes in, Aim Fit is a fitness platform for women with a mission to make 110 million women in Pakistan the fittest in the world and change the future of our nation. We produce and distribute hyper-localized fitness content through our app and web products, targeting women and aim for our users to get hooked onto them.
Our team is currently small but growing fast so stakeholders joining now can expect to have a huge contribution towards the business and enjoy significant positions and stake in the company as we grow!
Please fill out the given form If you are:
Looking for an opportunity to be a part of our ambitious team but don't see a relevant opening
A fresh graduate excited to start your career in a start-up that offers a steep learning curve though the exposure into a fast-paced business
Looking to row your boat to new avenues through challenging waves of fast-track learning
A seasoned professional who is ready to take up the challenge to utilize his/her expertise in a fast-growing business
Looking to be part of a work culture that is flexible, dynamic and highly productive
Did we tell you?
As an equal opportunity employer we welcome people from different religions, ages, color, socio-economic backgrounds and origins if they have the potential & drive to excel in their careers
More than 80% of our workforce comprises women. You are welcome if you are looking forward to resume work after a career break
You are welcome if you are a differently abled person with a go-getter attitude
Benefits:
Industry competitive salary
Health Insurance and Stock options plan in an early-stage company – we are your financial and physical wellness partner!
Relocation expense – If you're worth your salt, we'll bring you in from anywhere!
Learning & Development – free courses on Coursera, and in-house mentorship.
Aim Fit Programs – safe to say you get free access to all our products 😉
Wrapping it all up:
At AimFit we are a young and dynamic team hungry for growth. We want AimFit to be the spearhead in the transformative fitness and wellbeing journey for millions of women around the world. With increasing proliferation of smartphones, high-speed internet connectivity, and an undeniable shift in consumer behavior, more inviting of digitization across all spheres from consumer to enterprise, we are well positioned to revolutionize the health and wellness space of this country, and play our part in building the ecosystem!
Our product and business model gives us a unique strategic advantage and opportunity to quickly expand all across MENAP, South-East Asia and beyond. As demonstrated by Spotify's synchronous launch in 100 countries including Pakistan recently, digital content can quickly transcend borders and we're gearing up to do exactly that. If you are interested in witnessing and contributing first hand to the process of product-market fit and scaling a business, you might just find home with us!
Other jobs you may like
E-1, Sehjpal, near DHA Phase-VIII (Ex،, Lahore, 54000