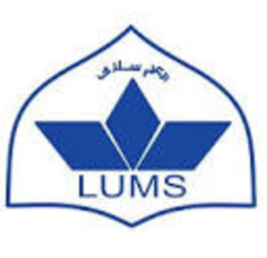 Job Detail
Job ID 13530

Gender

MaleFemaleTransgender

Qualifications

Bachelor's Degree
Job Description
We are seeking a talented and creative Graphic Designer to join our team. The role involves designing posts, artwork, and graphics using software such as Photoshop, and contributing to data compilation and filtering. The ideal candidate will have a strong portfolio showcasing illustrations and graphics, proficiency in design software, and excellent attention to detail.
Key Responsibilities:
Design posts, artwork, and graphics using Photoshop and other design software.
Review design briefs and determine project requirements.
Conceptualize visuals based on the given requirements.
Prepare rough drafts and present design ideas.
Develop illustrations and designs using software or by hand.
Apply appropriate colors and layouts to enhance graphic designs.
Test graphics across various media to ensure compatibility and quality.
Incorporate feedback and make necessary amendments to designs.
Ensure final graphics and layouts are visually appealing and aligned with the brand guidelines.
Assist the team in making calls to participants as needed.
Compile and filter data as required.
Adhere to assigned tasks and deadlines set by the Supervisor or Head of Department.
May require working evening and weekend hours.
Photography skills will be considered an advantage.
Required Knowledge and Skills:
Strong portfolio showcasing illustrations or other graphic designs.
Familiarity with design software and technologies such as InDesign, Illustrator, Dreamweaver, and Photoshop.
Keen eye for aesthetics and attention to detail.
Excellent communication skills.
Project management skills.
Proficiency in photography and video-related tasks.
Strong computer skills.
Analytical thinking and problem-solving abilities.
Creativity in generating innovative design concepts.
Detail-oriented approach to work.
Experience in social media management will be a plus.
Desired Behaviors:
Creativity in approaching design challenges.
Flexibility to adapt to changing requirements.
Attention to detail in ensuring design quality.
Deadline-oriented mindset to deliver projects on time.
Pleasant personality and effective interpersonal skills.
Positive attitude towards work and collaboration.
Punctuality in meeting deadlines.
Minimum Qualifications:
Bachelor's or Master's degree in Communication Design, Graphics, or a related field from an HEC-recognized institution.
At least 1-2 years of relevant experience in graphic design or related roles.
If you meet the qualifications and possess a passion for creativity and design, we encourage you to apply for this exciting opportunity.

Other jobs you may like
Bahawalpur, Punjab, Pakistan, 63100